Consecrated virgins vent fury after Vatican tells them chastity not required after all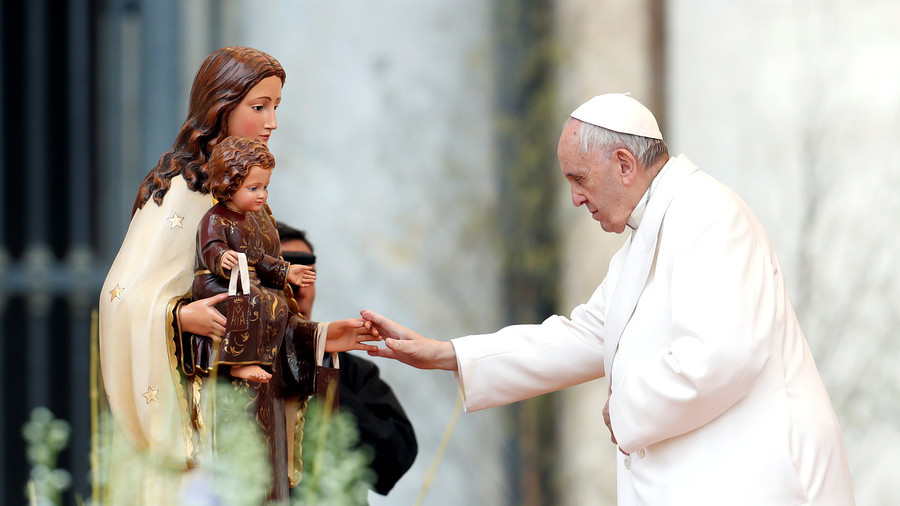 Consecrated virgins have expressed their shock and outrage after a Vatican document suggested that physical virginity is not a prerequisite to becoming a so-called 'bride of Christ.'
The surprising revelation was included in a detailed guidance document on consecrated virginity, published by the Vatican earlier this month. It followed requests from bishops who reported an increasing number of women being called to the vocation.
A consecrated virgin is a woman who has never married, who pledges perpetual virginity and dedicates her life to God. Unlike a nun, the women do not live in a community and are expected to provide for themselves. There are an estimated 5,000 consecrated virgins in at least 42 countries, about 250 consecrated virgins live in the US.
However, the long-awaited document has left many of the women, who made a lifelong commitment to preserve their virginity in the name of Christ, dumbfounded.
A new clause, numbered 88, suggests that it is not actually necessary for a woman, considering becoming a 'bride of Christ' to be physically 'pure' and it's up to the individual to use their "good judgement" to discern their suitability for their vocation.
In a statement, the US Association of Consecrated Virgins said the instruction from the Vatican was "shocking" and "deeply disappointing."
READ MORE: Vatican launches exorcism course to battle 3-fold surge in demonic possession
"The entire tradition of the Church has firmly upheld that a woman must have received the gift of virginity – that is, both material and formal (physical and spiritual) – in order to receive the consecration of virgins," the statement reads.
Judith Stegman, president of the US Association of Consecrated Virgins insisted that virginity is a minimum requirement for consecration and doesn't change "with the issuance of this Instruction." The group also branded the guidance as "intentionally convoluted and confusing."
The Consecration of a Virgin is one of the oldest sacramentals in the Church, dating back to the year 353. In the first three centuries, large numbers of consecrated virgins underwent martyrdom in order to remain faithful to the Lord. The new rite of consecration of virgins living in the world, published on May 31, 1970, was recognized formally by the Second Vatican council and is explained in Canon 604 of the 1982 Code of Canon Law.
Like this story? Share it with a friend!
You can share this story on social media: