Woman narrowly escapes gas canister explosion in southern Russia (VIDEO)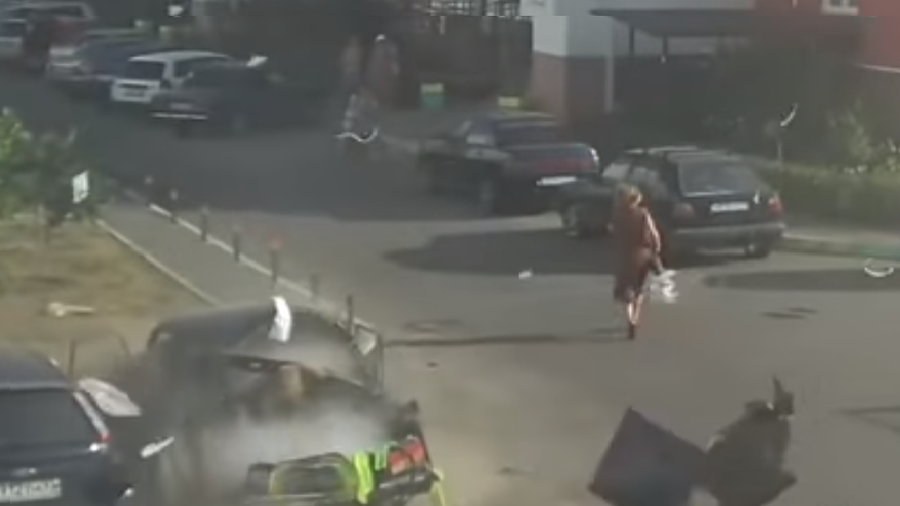 The trunk of a car, parked in a quiet area in the center of the southern Russian city Krasnodar, has been torn in pieces after a suspected gas canister exploded inside. A passerby was lucky to escape injuries.
A woman was walking in a street on a hot day in Krasnodar, with temperatures crumbling up to 40 degrees Celsius. Suddenly an explosion rocked a nearby car, with pieces nearly missing her. The incident was captured on video and was posted by a local social media channel on Tuesday.
The heat might have been to blame for the incident as a gas canister, installed in the car, apparently did not sustain the temperature, according to local media reports. Locals immediately called firefighters, but luckily no fire broke out.

Like this story? Share it with a friend!
You can share this story on social media: