Sputnik Latvia's editor-in-chief detained by police in Riga for almost 12hrs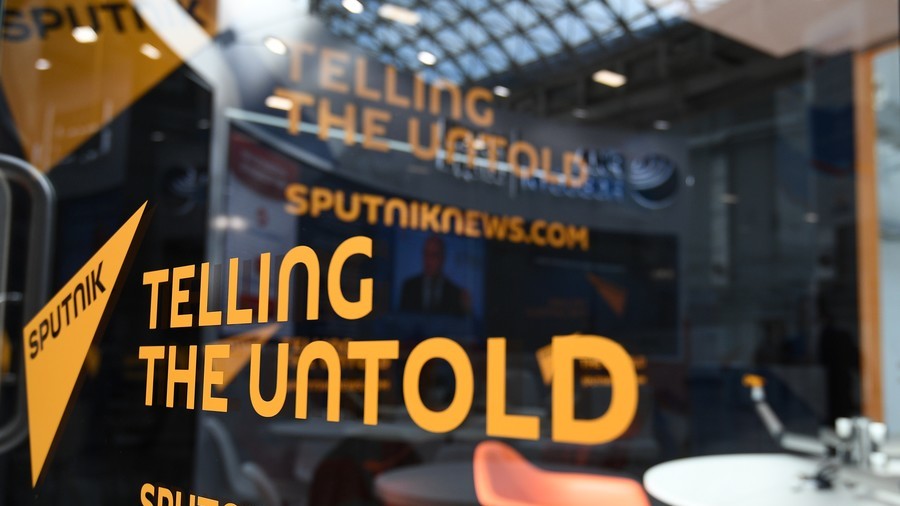 Sputnik Latvia Editor-in-Chief Valentins Rozencovs has been held and interrogated about his work by Latvian police for almost 12 hours. The agency said its journalists face "routine" pressure from officials in Baltic countries.
Rozencovs, who is a Latvian citizen, was detained "for conversation" shortly after he landed in the Latvian capital on Wednesday evening. His spent all night answering the officers' questions. Authorities did not file any formal documents as detention for fewer than 12 hours is not considered a formal arrest in Latvia, Rozencovs said.
"I was detained in Riga for a conversation, as they [the police] called it, upon my arrival from Moscow. They did not file any reports," the editor-in-chief said after his release on Thursday, as cited by Sputnik. "The security police were interested in my work as senior editor of Sputnik Latvia and the work of the outlet itself in Latvia."
The press service of the agency stressed, in the wake of the incident, that Russian media are under pressure due to its growing popularity over mainstream media.
"Unfortunately, pressure on our journalists has become routine in the Baltic countries," the statement read. "Democratic European states are concerned about the growing popularity of Sputnik websites in Latvia, Lithuania and Estonia, representing a point of view which is different from what they consider the only right one."
In April, the Latvian National Council opposed the use of Sputnik's material by state-funded media on electronic media. The watchdog, which can strip a news outlet of its license, said that spending taxpayers' money "to strengthen Sputnik and popularize its brand is not in the interests of Latvian society."
Russian Foreign Ministry spokeswoman Maria Zakharova condemned the policies against Russian media, saying that they would only harm the Russian-speaking population in Latvia. Around 500,000 Russian nationals live in the country, which amounts to around a quarter of the population.
The detention of the journalist is a part of an information war, Latvia MEP and co-chairman of the Latvian Russian Union (LRU) Miroslav Mitrofanov believes.

"There is a cold war between the West and Russia. Information confrontation is part of it," he told RIA Novosti. The politician added that Latvian authorities are showing their "irritation" with the news outlet's activity, as the ruling parties can save their position "only if there is no source of alternative information in Latvian."
You can share this story on social media: