Sweden's war prepper manual slammed for… leaving pets behind
Published time: 4 Jul, 2018 14:36
Edited time: 5 Jul, 2018 10:28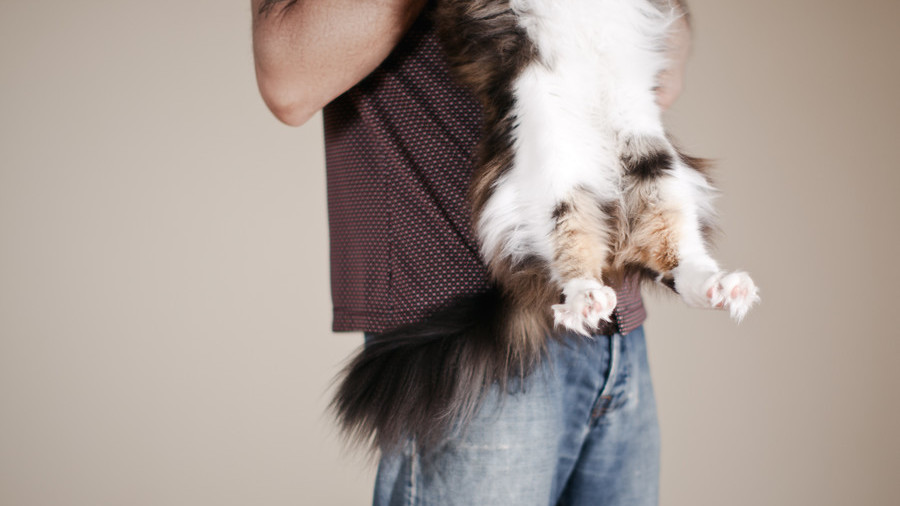 A Swedish animal protection group voiced unease over a government-issued civil defense manual which advised on everything – from fake news to bombing alarms – except one thing: what to do with your pet should a crisis occur.
Some Swedes may have got jitters after the Swedish Civil Contingencies Agency (MSB) has delivered a comprehensive crisis preparation manual to almost every household, but the country's Animal Protection Society angrily slammed the release, saying it was incomplete and even dangerous.
"You failed to take pets into account, which is important. There are studies in the United States indicating that people have refused to evacuate because of their pets, simply because they didn't know what to do with them," Johan Beck-Friis, Secretary General of the group and an official with the Swedish Veterinary Association, has said, according to SVT media outlet. "So this can be a danger," he added.
The MSB rejected criticism, citing common sense considerations. Had the agency included detailed instructions on every possible topic, the booklet would not fit in 19 pages.
"Many people have contacted us wondering why certain things haven't been included. The simple answer is that we had our directives and had to make some trade-offs," MSB project manager Christina Andersson said, encouraging pet lovers to reach the volunteer organization Blue Star, with which the MSB collaborates.
The brochure, entitled 'If Crisis or War Comes', went public earlier in May, making headlines in local press. "Although Sweden is safer than many other countries, there are still threats to our security and independence," it said in the preface.
It also lists "everything from serious accidents, extreme weather and IT attacks to, in the worst-case scenario, war" and contains information "important in light of the deterioration in the security situation in the rest of the world."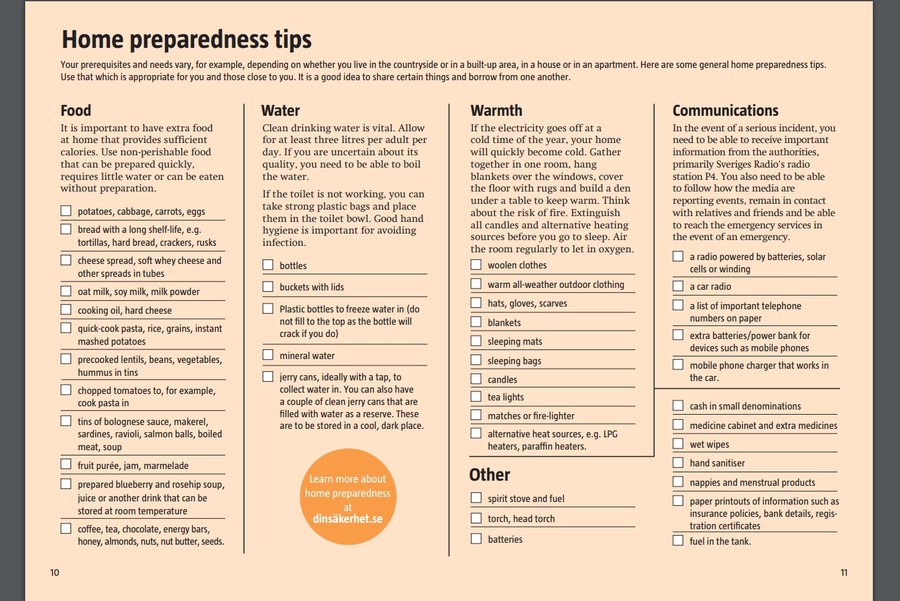 Sweden initially published and distributed the 'If War Comes' booklet during the World War II and decades after, at the height of the Cold War. The MSB has issued a revised version during the country's Emergency Preparedness Week from May 28 to June 3.
The online version of the booklet, which comes in 13 languages, can be found on a website designed for concerned citizens and those who cares about "development and planning of Sweden's total defense."
Think your friends would be interested? Share this story!