'Reasons to believe' UAE troops torture & sexually abuse Yemeni detainees – UN rights office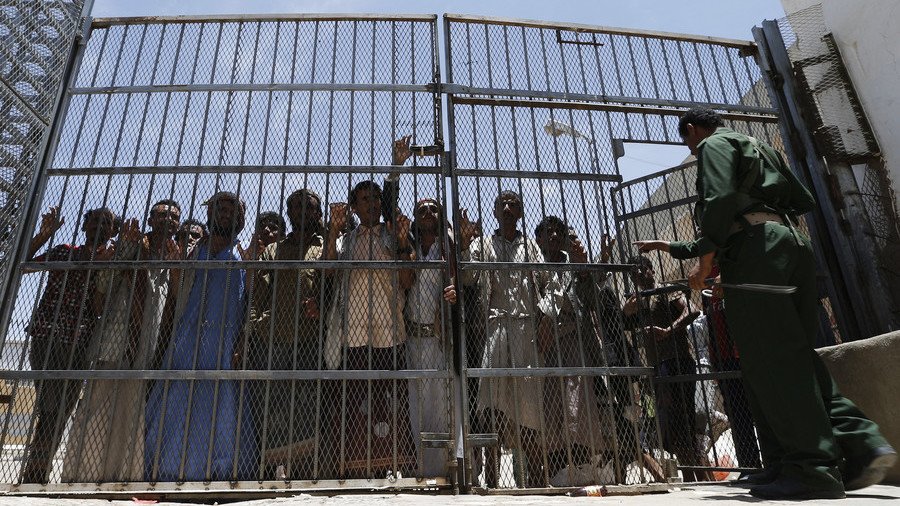 There are reasons to believe that Yemeni detainees suffer from torture and sexual abuse by UAE soldiers, the UN Human Rights Office in Geneva said. They have requested access to the prisons, but have not been allowed in so far.
The UN Rights Office spokeswoman Liz Throssell spoke to the Turkish state-run Anadolu news agency on Wednesday.
"We have engaged with U.A.E. government on this issue and requested access to U.A.E.-run prisons in the country but to date we have not been granted access," the spokeswoman said.
"From the initial information that our office in Yemen has managed to gather, we have reason to believe that a number of Yemeni detainees have been subjected to ill-treatment, torture and sexual abuse by UAE soldiers," she said.
The agency will further monitor the situation and might consider some follow-up steps, Throssell added.
The statement comes on the heels of a report, revealing harrowing conditions up to 2,000 of detainees face at Emirati-controlled prisons in war-torn Yemen. In late June, Associated Press investigation revealed that the detainees held by Emirati forces in Yemen were subjected to torture and abuse. AP said that Yemeni guards, commanded by Emirati officers, sexually violated detainees with wooden and steel poles. The violent acts were often filmed by the officers.
Some 18 secret prisons run by Emirati or by Yemeni forces were documented across southern Yemen, according to AP. Meanwhile Abu Dhabi denied the allegations, saying there are no secret facilities or torture.
Reacting to the gruesome report, independent investigative journalist Vanessa Beeley told RT that the UAE "is practicing similar techniques to those used in Guantanamo, Abu Ghraib and other CIA-run black sites globally."
She also stressed that the allegations of massive abuse obtained from the victims and their families appear more and more often.
Emirates are part of the Saudi-led coalition, waging war against Houthi rebels in Yemen in attempt to restore the ousted government of President Hadi. As the conflict in Yemen enters its fourth year, more than 22 million people in Yemen need assistance, with 60 percent of the population lacking food and more than half of the country left without basic medical services, according to the UN.
Think your friends would be interested? Share this story!
You can share this story on social media: