Watch: 2 passengers locked in eternal battle of wills over bus window (VIDEO)
Published time: 2 Jul, 2018 14:57
Edited time: 3 Jul, 2018 08:21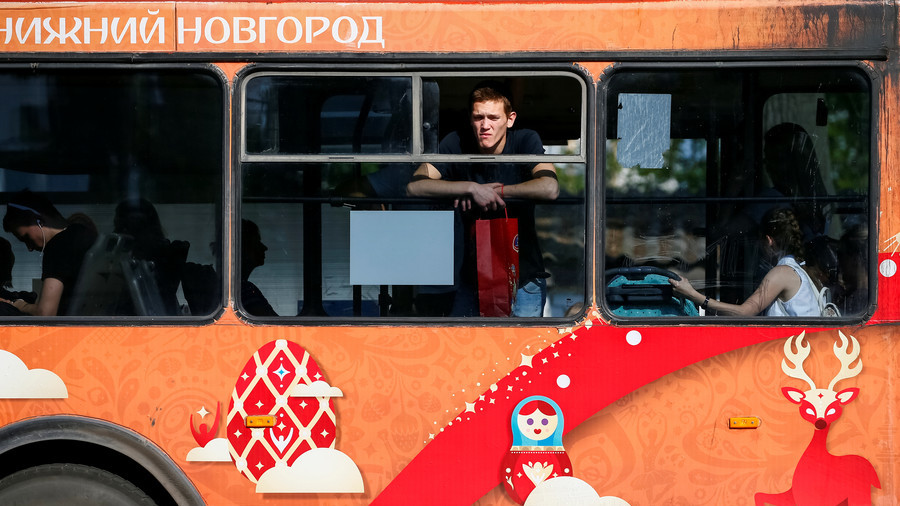 It's the eternal 'fresh air vs terrible draft' debate playing out on a packed Russian bus. A video of two passengers opening and closing the window in an effort to show who's more determined has gone viral.
These two passengers have clearly never heard of compromise, as the video shows them fight for dominance for four minutes over a window in a stuffy, packed bus. And it apparently continued after their fellow passenger stopped filming.
The footage shows a woman in a long-sleeved jacket sitting right next to the window and a young man in a t-shirt right behind her. A battle plays out when he opens the window to let the breeze in and she immediately shuts it, in an apparent effort not to catch a cold. And then they do it again, and again, and again…
Although their reciprocal annoyance is so evident that it almost oozes off the screen, they never turn to each other and exchange next-to-no words. People commenting on the video also marveled at how respectful their battle is, with no insults heard.
The video provides no answer as to who won the battle as it ends with them still holding their own, but neither looked ready to give in.
If you like this story, share it with a friend!