Over 50 cars destroyed in horrific gas tanker explosion on Nigerian expressway (VIDEOS)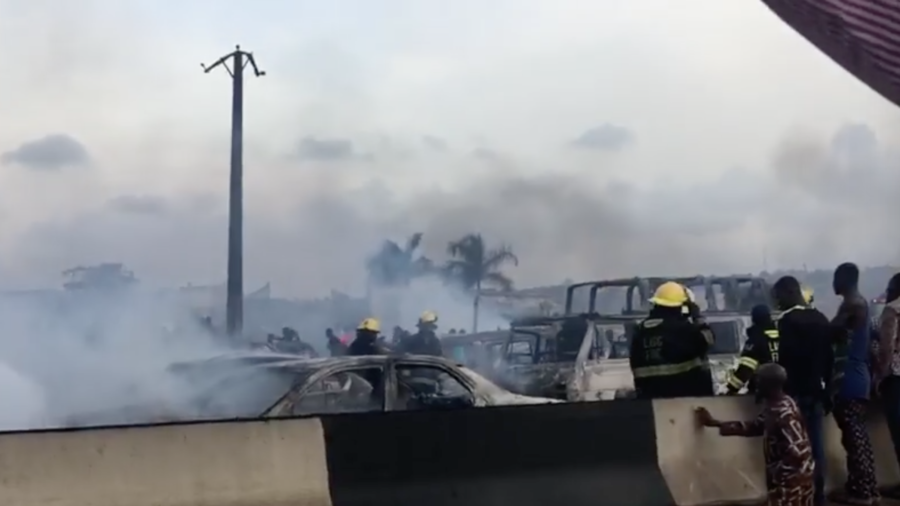 Blood-curdling footage of the aftermath of a tanker explosion in south-western Nigeria has emerged online. The fuel reportedly set dozens of nearby cars on fire, with at least nine killed and many injured in the highway inferno.
The tanker reportedly exploded while traveling on the Lagos-Ibadan expressway, local media reported. The blaze set 53 other vehicles on fire and killed at least nine people, local emergency services report.
The reports identified the place as the Otedola Bridge outside Lagos, the biggest city in the African nation, today.ng news site said. At least 30 cars have been reportedly destroyed by fire.
Images published on social media showed massive clouds of black smoke billowing into the sky from vehicles burning on the road.
Think your friends would be interested? Share this story!