Fire in Moscow shopping mall triggers mass evacuation
Published time: 27 Jun, 2018 14:49
Edited time: 28 Jun, 2018 08:16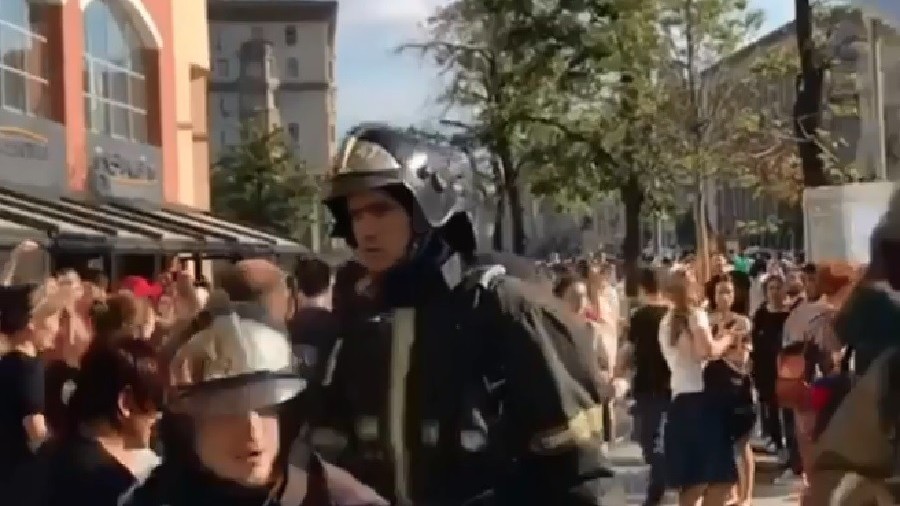 Some 3,000 shoppers were evacuated from one of Moscow's biggest shopping malls on Wednesday after a fire broke out on its roof, the city's emergency authorities said.
The Atrium mall is located in the western part of downtown Moscow, next to one of the city's railroad terminals and just outside the Sadovoe Circle Road, which encircles the innermost part of the city.
According to the emergency services, a small fire broke out in the insulation on the roof of the mall. The fire was extinguished before it could spread, and the affected area was limited to around 10 square meters.
The blaze caused thick clouds of smoke to spread inside the building, witnesses reported on the social media.
First responders arrived at the scene four minutes after the fire alarm was triggered and rushed to the roof, a spokesman for the Moscow emergency service told the media.
"The firefighters didn't waste time waiting for ladder trucks to arrive and used hook ladders instead to scale the fourth floor of the mall. This helped prevent more serious harm to come from the fire," he said.
There were no immediate reports of injuries as a result of the incident.
Russia is still reeling from a fatal blaze, which happened in a shopping mall in the city of Kemerovo in the Urals last March. It was the worst incident of its kind in the country since 2009, claiming over 60 lives. The majority of the victims were children.
Like this story? Share it with a friend!