'Colossus waking up': Volcano eruption triggers evacuations in Ecuador's Galapagos Islands (PHOTOS)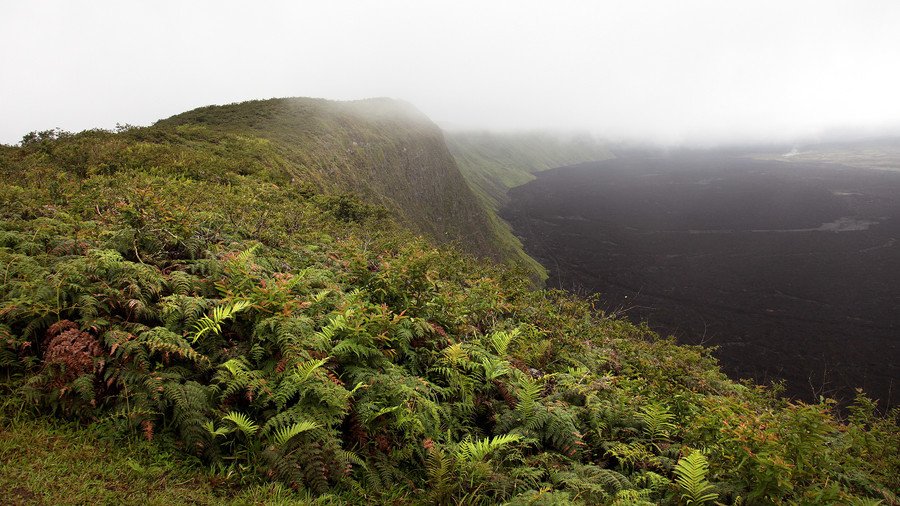 At least 250 people have been evacuated from the vicinity of the largest volcano in the Galapagos Islands, Sierra Negra, after a series of earthquakes awakened the colossus, according to Ecuadorean authorities.
"The colossus is awakening," Environment Minister Tarsicio Hail said, announcing that Ecuador's authorities are closely watching the seismic and geological activity near one of the world's largest calderas, craters left by previous eruptions.
At least 250 people have already been evacuated from communities in the immediate vicinity of the volcano, and all tourist activity has been temporarily halted in the area, reports El Universo.
The volcano, which has the largest caldera of all of the Galapagos volcanoes, measuring seven by nine kilometers, is located on Isabela Island, the largest of the archipelago, itself of volcanic origin. The last time it erupted was in 2005.
Earlier on Tuesday the area was rocked by a series of earthquakes measuring up to magnitude 4.6, which, according to Ecuador's Geophysical Institute, is a precursor of eruptive seismic activity. The agency also detected the presence of lava flows and an ash column, warning the public against approaching the area.
Think your friends would be interested? Share this story!
You can share this story on social media: