5.5-magnitude earthquake hits off coast of southern Greece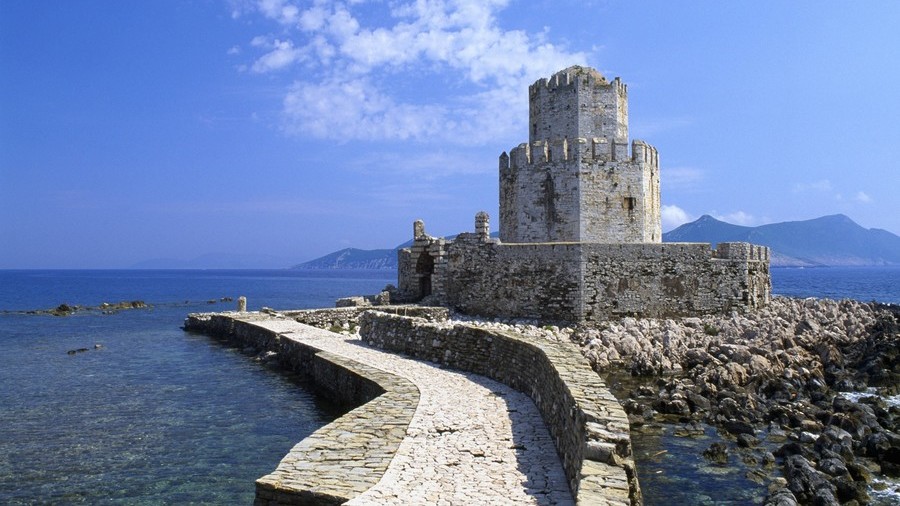 An earthquake with a magnitude of 5.5 has been registered off the coast of Greece, according to the US Geological Survey. There are currently no damage or casualty reports from the site.
The quake struck at a depth of 30km (19 miles) early in the morning, the US Geological Survey (USGS) said.
According to the agency's report, the epicenter was located off the shore near the village of Methoni in southern Greece, known for its medieval castles and tourist attractions.
Greek authorities, however, have given a different estimate of the earthquake. The Geodynamic Institute of Athens reported the tremor had a focal depth of 10km (6 miles) and the epicenter was located in the Ionian Sea, 28km (17 miles) southwest of Methoni.
"The earthquake had a long duration and initially we were worried," said Dimitris Kafantaris, mayor of Pylos, a town located north of the epicenter, according to Greek Reporter. So far, no injuries or damage have been reported, the mayor added.
Several hours later, a second quake with a magnitude of 4.2 hit Greece's coastline north-northeast from Thessaloniki, between the villages of Askos and Evangelismos, AP reported citing Thessaloniki University's Geodynamic Institute.
READ MORE: Huge earthquakes in 2018 will put up to 1bn people at risk – scientists
Greece, a country situated in an earthquake-prone region, has seen a number of quakes over the past years. In 2017, a 6.6-magnitude earthquake struck in the Aegean Sea, affecting Greece's and Turkey's coastlines.
The tremor killed two people on the island of Kos in the Aegean, injuring 115 people, including tourists. Some buildings were damaged.
Think your friends would be interested? Share this story!