Militants manufactured poisonous agents in Syria using Western-made hardware – Russian military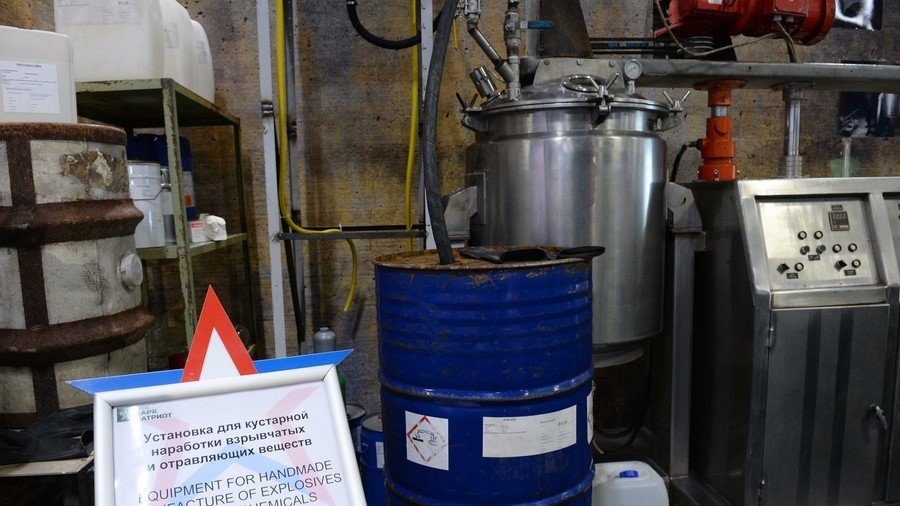 Russia's Defense Ministry has revealed that equipment manufactured by the EU and US was found in a terrorist chemical lab in Syria, which was used to produce explosives and poisonous agents.
The statement was made at a joint briefing by the Russian Foreign and Defense Ministries on Friday, when they displayed the equipment that spokesperson Maria Zakharova said was found in the Syrian town of Douma, near the capital Damascus.
Major General Igor Kirillov, chief of Russia's Radiological, Chemical and Biological Defense Troops, said a lab rigged with explosives was discovered in Douma on April 17, along with a store of chemicals.
The equipment was used to produce PETN explosives, and substances that can be used to produce mustard gas were also found. Some parts of the equipment were produced in the EU and the US, Kirillov said. He added that both the lab and the storage site were shown to OPCW mission that arrived in Douma to investigate an alleged chemical attack, "but did not draw their interest."
Zakharova added that Russia is ready to present this evidence to other countries. The Russian military say they found more than 40 tons of chemical agents in total in areas freed from terrorists in Syria.
Kirillov also claimed that the "imitation" of a chemical attack in Khan Shaykhun in 2017 was staged by the controversial group the White Helmets. A shell hole on the site had characteristics of a small ground-based explosion, and not a bomb dropped by aircraft, he said, adding that the crater was filled with concrete even before the OPCW investigation.
He also referred to the images that were made in the initial hours following the incident, which showed people at the site of the 'attack' not wearing protective gear. This would have been impossible if sarin had been used, Kirillov said.
READ MORE: White Helmets: A tool for 'regime change' in Syria that's too important to stop funding?
He proceeded to criticize reports produced by the OPCW on Syria, which he accused of an "unprofessional approach" for investigating and making conclusions in relation to incidents in Khan Shaykhun, Saraqib and Al-Lataminah without dispatching experts on the ground.
It is not surprising that the OPCW reports are often riddled with words like 'allegedly' or 'reportedly,' he added, saying: "Such lexicon is unacceptable for a serious document, which is supposed to be based on irrefutable evidence."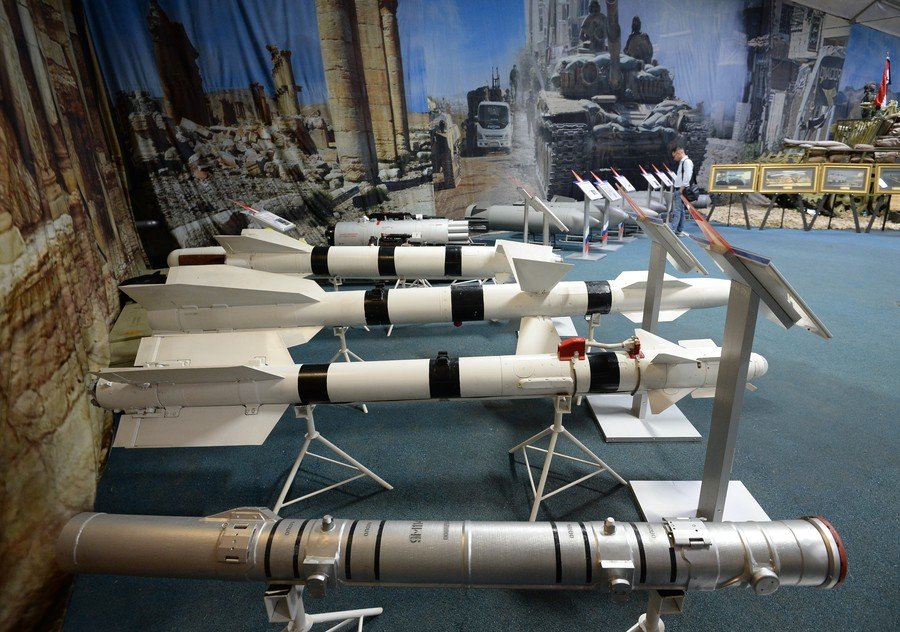 Both Damascus and Moscow repeatedly asked the OPCW to send its fact-finding mission to Khan Shaykhun, but the organization refused to do so "for security reasons."
"The long-distance nature of investigations, as well as the collection, analysis and the usage of documents acquired without the experts actually arriving at the sites of alleged chemical attacks, constitutes a direct violation of the [Chemical Weapons] Convention," Kirillov stated.
Like this story? Share it with a friend!
You can share this story on social media: