Israeli arrested for selling fireworks to East Jerusalem man for use against police
Published time: 19 Jun, 2018 11:28
Edited time: 20 Jun, 2018 12:39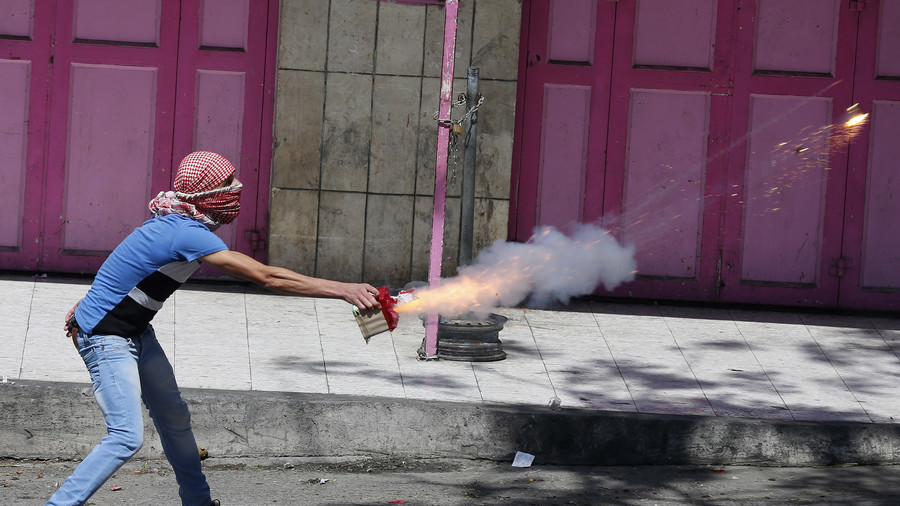 A 70-year-old Jewish Israeli business owner was arrested for selling 20,700 fireworks to a man in East Jerusalem in an alleged plot against Israeli security forces.
A business owner from Kiryat Ono, a town just outside Tel-Aviv, was arrested after selling $28,400 worth of fireworks to the client. The vendor was accused of being aware that 690 packs of fireworks would likely be used against Israelis as a makeshift weapon during protests.
Accused of collaborating with the buyer and an intermediary, also from East Jerusalem, the shop's owner was stripped of his business license by the Ministry of Labour.
Authorities say it's not the first time that the arrested client has purchased fireworks from a Jewish business to deliberately use them against Israelis.
While the intermediary in the sale was also taken into custody, his attorney, Yehuda Shushan, said that the case "has been blown out of proportion," as his client was a man with no prior criminal record. "My client bought the fireworks legally for personal use. The accusation that he allegedly was involved in an illegal explosives trade are unfounded," Shushan said.
The three suspects are currently under house arrest awaiting trial.
Israel police have been cracking down on fireworks use against security forces in East Jerusalem, leading to a wave of arrests. The penalty for illegal use of fireworks is 10 years behind bars, but they are still often used by Palestinian protesters. They can cause serious injury if aimed directly and fired at close range.
Think your friends would be interested? Share this story!