Nasty & devious' anti-vaccination billboard sparks outrage in Australia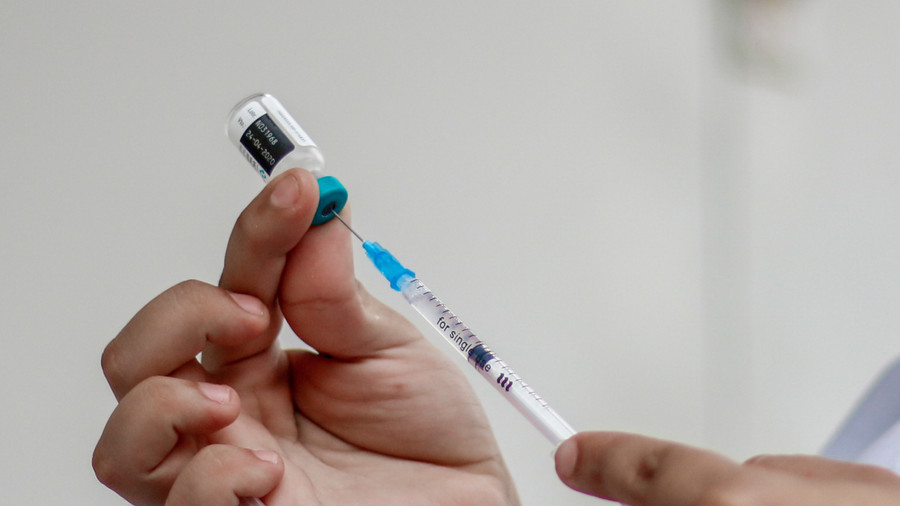 A new anti-vaccination billboard in Perth has sparked outrage amongst Australian doctors and caused a dispute to flare on social media. The ad poses the controversial question "Do you know what's in a vaccine?"
The billboard was met with fierce criticism from Australian doctors and the authorities, which vowed to pull it down, as social media users argued about whether this could violate freedom of speech. Placed on a street corner, the billboard provided a link to an American anti-vaccination group called 'Learn The Risk.' It defines its mission as one of raising people's awareness of "the dangers of pharmaceutical products, including vaccines."
However, the message wasn't received so well by the Australian Medical Association. As soon as the billboard was spotted, the Association insisted on having it pulled down by the local authorities. Their outrage was reinforced by Health Minister Roger Cook, who in turn branded the billboard "nasty and devious" and warned that its "misleading" nature could seriously endanger people's lives. Cook vowed to pull all the necessary strings to have it removed as soon as possible and said he was considering toughening laws to fight against this sort of "misinformation."
Some on social media staunchly defended the government's position, blaming the billboard for promoting falsehoods and feeding the conspiracy theory that vaccinations posed massive dangers to children's health. They also suggested that the billboard was offensive to anyone with a medical background.
Others on social media suggested that the real danger could be coming from the Australian Medical Association which, they claim, attempts to censure alternative opinions.
Suggestions made by people who thought that the question raised on the billboard wasn't so irrational after all, were instantly rebuked by those lobbying for vaccination. According to them removing the billboard had nothing to do with the freedom of speech, it was that the ad could lure people into thinking their decision to avoid vaccination would not influence others.
Last year, the Australian government pushed to introduce a sweeping ban on unvaccinated children from attending childcare facilities. The move was backed by the medical community. In 2015, Australian authorities stripped parents of welfare entitlements and tax benefits if they failed to get their kids vaccinated.
Think your friends would be interested? Share this story!