Norway asks US to send more Marines and wants to keep them longer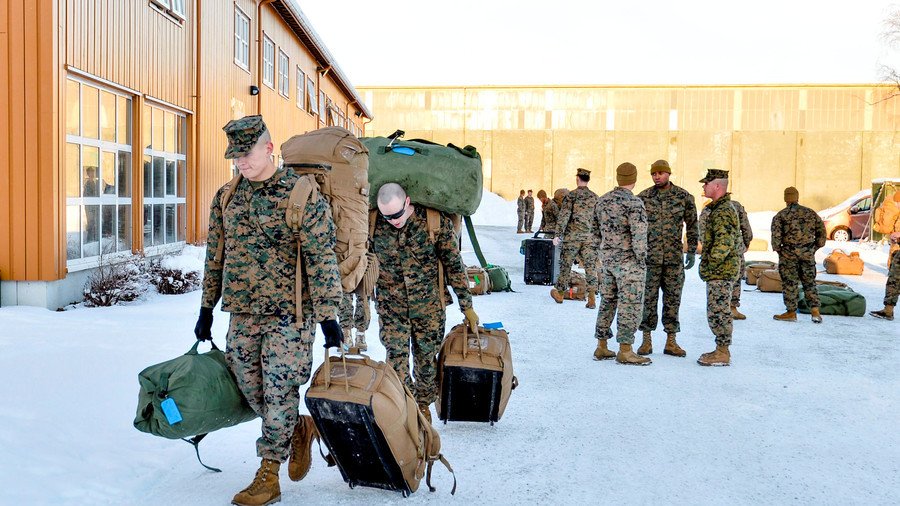 Norway wants the United States to more than double the number of US Marines currently in the country – and lend them for longer. Oslo said Russia has no reason to object to the plan, but nonetheless expects a reaction from Moscow.
Oslo will ask Washington to station 700 Marines on its territory, starting in 2019, compared with 330 currently. The new troops will be based in the Inner Troms region of the Norwegian Arctic, close to Russian territory, rather than in central Norway. The rotation of the new US forces arriving in Norway will last for a five-year period, compared with the initial six-month mission – which was later extended – of US Marines deployed there in 2017.
Norwegian Foreign Minister Ine Eriksen Soreide said that the request has "broad support in parliament" but should not be misconstrued as being the first stages of establishing a permanent US base in Norway. Soreide also insisted that the troop build-up was not aimed at Russia – although acknowledged that Moscow was likely to "react" to the plan.
"We expect that we receive reactions from Russia because we always get reactions to practice and training in cooperation with NATO," said the foreign minister. She emphasized, however, that Moscow had no reason to fear the American troops and that Norway always keeps its neighbor informed of such deployments.
US Marines first arrived in Norway in January 2017, marking the first time foreign troops had been stationed in the NATO member-state since the end of World War Two. The decision to deploy US troops to Norway was then criticized by Russia, which shares a border in the Arctic with the Scandinavian country. Moscow said the US military presence would damage bilateral relations and aggravate tensions between Russia and NATO.
The plans were announced a day after Admiral James Foggo, the commander of NATO's Joint Force Command, commented on massive military drills meant to simulate a violation of Norway's sovereignty, that are scheduled to begin in October.
Involving all 29 NATO members, as well as Finland and Sweden, the Trident Juncture 18 drills illustrate how the alliance is "relevant, united, and ready to defend itself," Foggo told reporters at a Brussels press conference on Monday. "We are not looking for a fight but are committed to defense and deterrence," he added.
READ MORE: Sweden, NATO allies launch biggest military exercise in 23yrs amid 'Russian threat'
Involving around 40,000 troops in total, the exercise will strengthen "our common capability to handle a crisis, should it ever come to that," Vice Admiral Olsen, the military representative of Norway to the NATO Military Committee, told journalists in Brussels.
Like this story? Share it with a friend!
You can share this story on social media: