Paris hostage crisis: Suspect arrested after holding 3 hostage & making bomb threat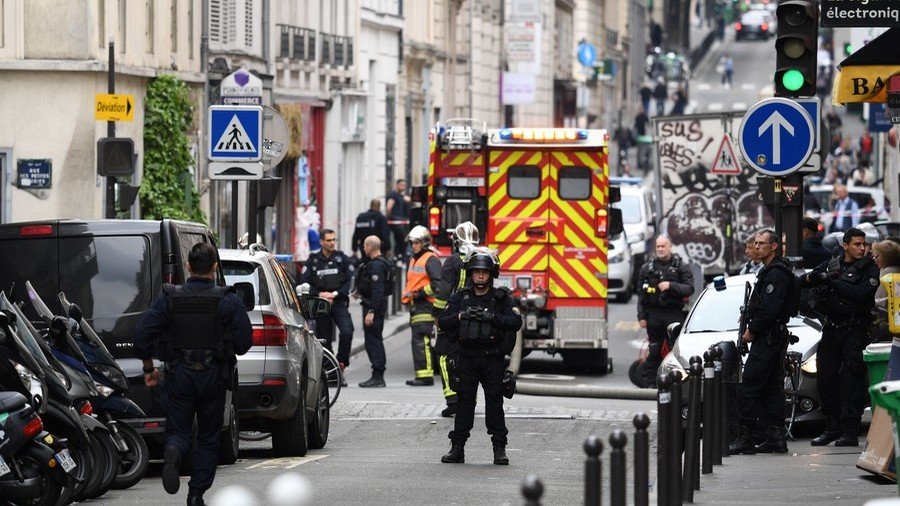 A man took three people hostage in Paris after entering an office building, claiming to be armed and carrying a bomb. Police later captured the suspect, after placing the area on lockdown.
"The individual has been arrested, and the hostages are no longer in danger," Interior Minister Gerard Collomb wrote on Twitter, thanking the police for handling the crisis.
Petites Ecuries street, in the 10th arrondissement of the French capital, was placed on lockdown on Tuesday, when a man took three people hostage, reportedly including a pregnant woman, in an office building.
The suspect wore a food deliveryman's uniform when he entered the premises and hit one person (who managed to flee) in the face, the French channel BFM TV reports.
The suspect asked to speak to the Iranian ambassador. He also claimed to be armed, that he had an explosive device, and said he had an accomplice outside, who also had explosives. These claims so far can't be verified. His motives remain unclear.
Like this story? Share it with a friend!
You can share this story on social media: