Israel branded 'illegal state' by Spanish party leader for practicing 'apartheid'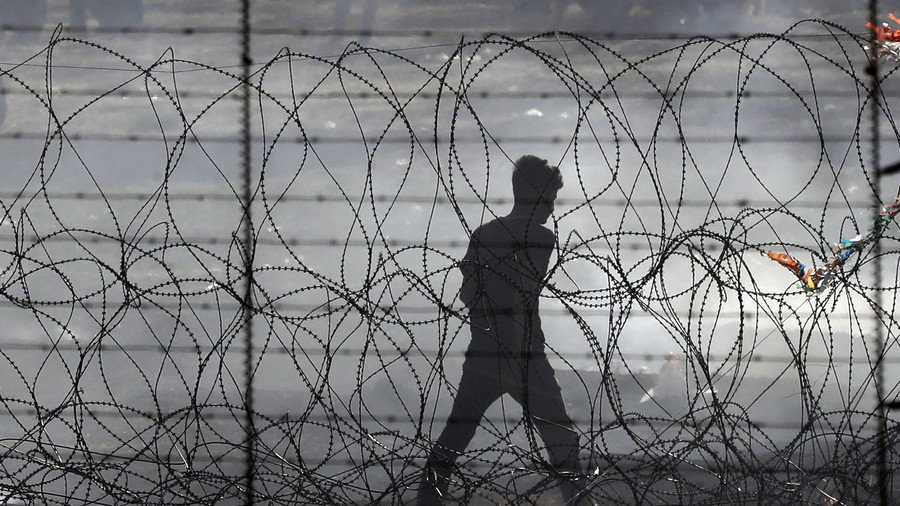 Israel has been branded an "illegal state" by the leader of Spain's third-largest party, Podemos, for conducting an apartheid-like massacre at the Gaza fence bordering Palestine.
"We need to act more firmly on an illegal country like Israel," Iglesias Turrion told Spanish RTVE channel. Accusing the country of violating international law and resorting to what he called apartheid-like policies, the leader of the left-wing party questioned the legitimacy of the state of Israel.
"Israel's actions are illegal. The apartheid policies of the state of Israel are illegal," the politician said, adding that when it comes to international politics he and his party would continue to "defend international rights."
Iglesias Turrion's comments came mere days after a local fraction of Podemos on Valencia's city counci "condemned" Israel's illegal assassinations and declared that the third-largest Spanish city would be an "Israeli apartheid-free zone" from now on.
Valencia's condemnation of disproportionate violence against Palestinians and the decision to refrain from any contact with Tel Aviv was supported by other Spanish cities, including Madrid, Barcelona and Andalusia, which decided to distance themselves from Israel in an expression of solidarity with the "boycott Israel" movement.
While the number of casualties on the Israeli-Palestinian border is over 120, Israel has been trying to legitimize its bloodshed by portraying it as a lawful response to the presumed Palestinian violence and Israel's attempt to protect its borders.
However, Israel's Prime Minister Benjamin Netanyahu's insistence that no Palestinian was killed "intentionally" and that "people died accidentally" revealed a disturbing inconsistency with an earlier statement by the Israel Defense Forces (IDF).
Tel Aviv's oppression of the Palestinians, along with the US' controversial decision to move its embassy to the disputed city of Jerusalem, have been openly condemned by the EU. Seeing no better solution to stop bloodshed at the Gaza border, the European Union, represented by Federica Mogherini, has insisted on a two-state solution with Jerusalem remapped as the capital of "both of the state of Israel and the state of Palestine."
Think your friends would be interested? Share this story!
You can share this story on social media: