Giant mudslide covers Italian village (VIDEO)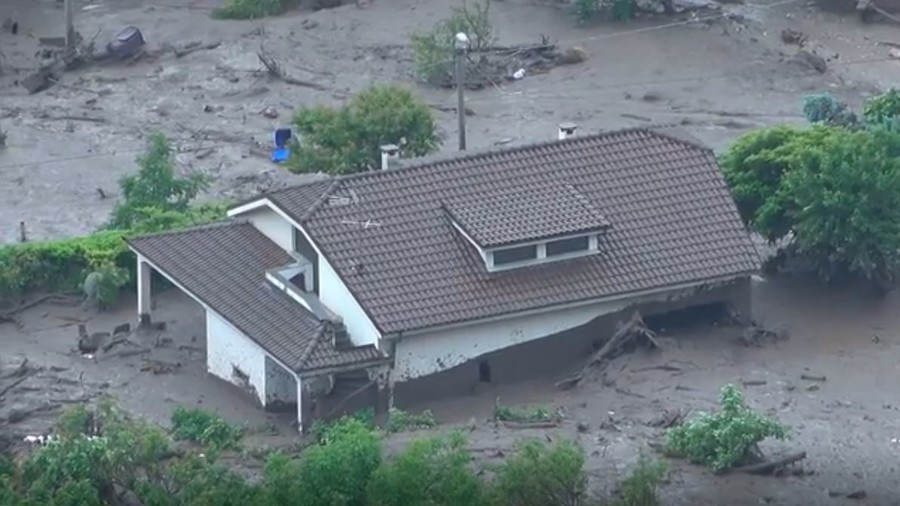 A huge mudslide has enveloped an Italian Alpine village after heavy rainfall hit the area. Video of the scene shows several houses almost fully submerged.
The landslide hit the commune of Bussoleno in the province of Turin on Thursday afternoon following a storm. The upper part of the village was covered by the mudslide, leaving several residences swamped with mud.
READ MORE: Aerial footage shows entire Hawaiian neighborhood devoured by lava (VIDEO)
Footage shows scenes from the devastated neighborhood as rescue crews work to remove fallen branches and debris.
At least 200 people were evacuated while rescue helicopters assisted those living in damaged houses. No fatalities have been reported.
The village has been hit with several landslides since wildfires spread across the region last year. This one, however, was the most severe.
Think your friends would be interested? Share this story!