'Buying arms is a sovereign decision' – Qatar FM rejects alleged Saudi threats over S-400 deal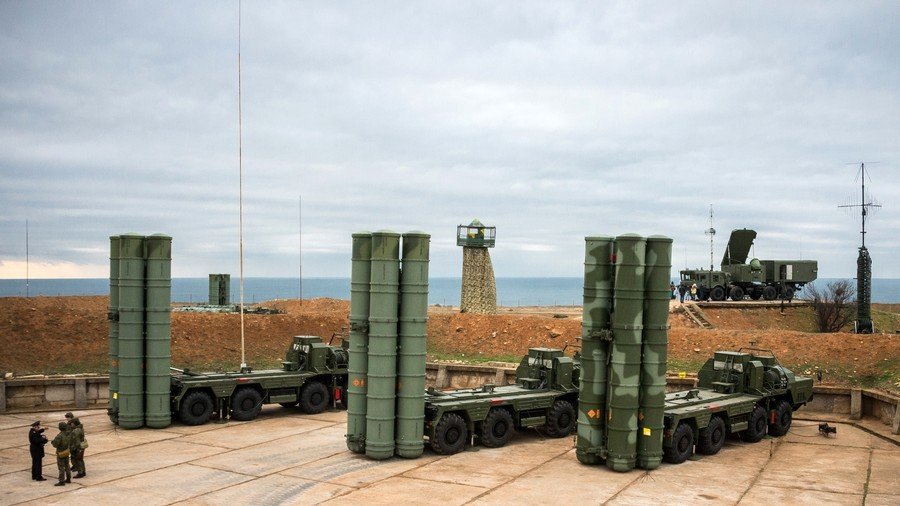 Qatar's Foreign Minister has rejected Saudi Arabia's reported threats of military action over Doha's interest in buying Russian S-400 missile systems. He said the country can decide for itself what weapons to buy.
"The purchase of any military equipment is a sovereign decision that no country has anything to do with," Mohammed bin Abdulrahman Al Thani told Qatari TV channel Al Jazeera on Tuesday. He stressed that any external pressure on the nation would violate international law.
Al Thani was responding to the letter the Saudi King had reportedly written to French President Emmanuel Macron. It was cited by French Le Monde and apparently claims that the purchase of Russian-made surface-to-air missile systems by Qatar will undermine "national security" of its Gulf neighbors, including Riyadh.
The letter allegedly asks Paris to apply diplomatic pressure on Doha and says that Saudis promise to take "all necessary measures" against Qatar "including military action", if the S-400 deal comes to fruition.
READ MORE: Saudi Arabia threatens 'military action' if Qatar purchases Russian S-400 systems – report
Doha's foreign affairs chief stressed that Qatar's decision to buy the missile systems won't be influenced by the Saudis. "Qatar made all the options open for its defense procurement. We are seeking the best quality to defend our country," he claimed.
Al Thani rebuffed the claims that Qatar is any threat to the Saudis. He further explained that any military action would go against the Gulf Cooperation Council – a bloc of six oil-rich Arab monarchies, which both Qatar and Saudi Arabia are a part of – since it rules out the possibility of neighboring partners attacking each other.
Doha signed a military cooperation agreement with Moscow in 2017, and in January Qatari envoy to Russia said that the talks to buy S-400s are "in the advanced stage."
READ MORE: Qatar may soon buy Russia's S-400 anti-aircraft system – ambassador
This Tuesday marks a year since the start of the Saudi-led blockade of Qatar. A number of nations, including Egypt and the UAE, cut diplomatic ties with Doha, suspended all flights in and out of the country, and banned Qatari-flagged ships from entering their ports.
The diplomatic row erupted after Riyadh and allies accused Qatar of supporting terrorist groups and destabilizing the situation in the region. The anti-Qatar coalition issued a list of 13 demands, among them – downgrading the relations with Iran, closing a Turkish base, cutting ties with Lebanese Shia group Hezbollah and shutting down the Al Jazeera news network. Qatar rejected all of the demands.
Like this story? Share it with a friend!
You can share this story on social media: