Primary school in Berlin evacuated due to suspected 'dangerous situation'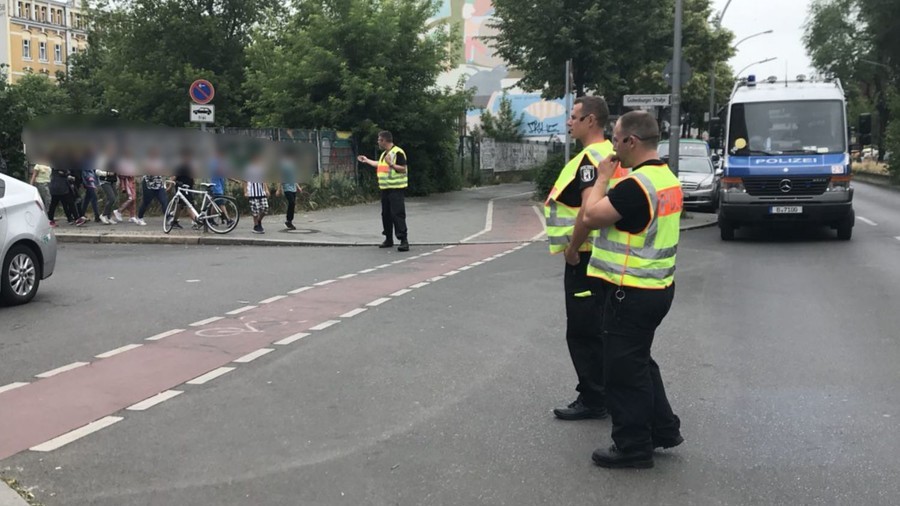 A Berlin primary school and its grounds have been evacuated due to a potentially "dangerous situation," the capital's police wrote on Twitter.
The incident happened in the Gesundbrunnen area of the German capital on Tuesday morning. "[Police] have been deployed because of the suspicion of a dangerous situation in a primary school," police reported.
Students and teachers were led from the building, police later stated, urging local residents to avoid the area.
German tabloid newspaper B.Z. reported that, before the police operation in the area, witnesses had noticed 'suspicious people' entering the school building.
Unsere Kolleg. haben das Schulgelände abgesperrt und begehen derzeit das Gebäude. Die Prinzenstraße in #Gesundbrunnen ist aktuell gesperrt. Hinweis: Wir updaten hier regelmäßig. Auch unsere Pressestelle ist auf der Anfahrt.⚠️Bitte meiden Sie den Bereich. pic.twitter.com/ZLHN0JPf1h

— Polizei Berlin (@polizeiberlin) June 5, 2018
Police received a call from a person who claimed to have spotted two suspicious persons entering the school, police spokesman Thomas Neuendorf said, adding that the call triggered the operation. However, the officers have not yet found anybody suspicious, the spokesman added.
Think your friends would be interested? Share this story!