Banksy exhibit opens in Moscow, overcoming bad blood between Russia and UK (VIDEO)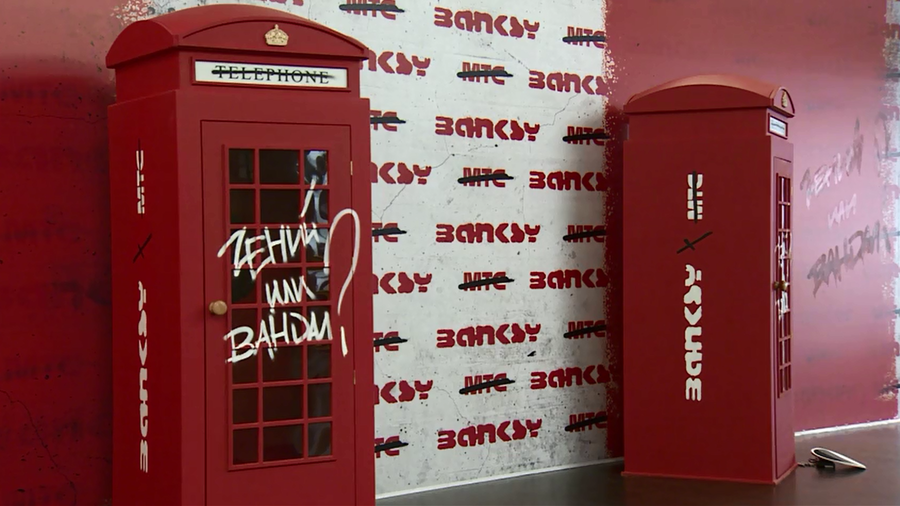 The first ever display of mysterious British street artist Banksy has opened in Moscow, with organizers telling RT that bringing exhibits to Russia was tough, because of the current rift between Moscow and London.
The exhibition at the Central House of Artists features more than a hundred pieces, including authentic works, 3D-objects, prints and photographs, as well as a multimedia show to introduce the visitors to the style of the provocative artist. Banksy's take on Mona Lisa, who he armed with portable rocket launchers, and prints featuring supermodel Kate Moss, are among the most valuable items in the collection, insured for £10 million.
Bringing Banksy's art to Russia was a real challenge as many owners, both museums and private collectors, "reacted to the relations between Russia and Britain," which are in shambles after the Skripal poisoning, the show's producer, Aleksandr Nachkebiya, told RT.
"Some collectors refused" to provide works due to the "negative political background," he said. "Many were afraid that the collection won't return" from Russia and "put forward impossible insurance demands," he added. The organizers also said that they've given up on the idea of bringing a police truck painted by Banksy to the Russian capital. There were plans to put the vehicle outside the venue as the "teaser" of the exhibition, but then it became obvious that "it would become a challenge for fellow Moscow street artists to leave their mark on it," Nachkebiya said.
READ MORE: Banksy confirms new Barbican murals are his, dedicated to US artist Basquiat
Banksy is renowned for his distinctive stenciling technique as well as for his dark humor and sharp social commentary. His street art, which originated in Bristol, has been featured in streets and bridges in many cities around the globe. Banksy never sells reproductions of his graffiti and keeps his real identity strictly secret.
Think your friends would be interested? Share this story!
You can share this story on social media: