'Mom never married, waited for him' – daughter of Soviet pilot 'found' in Afghanistan after 30 years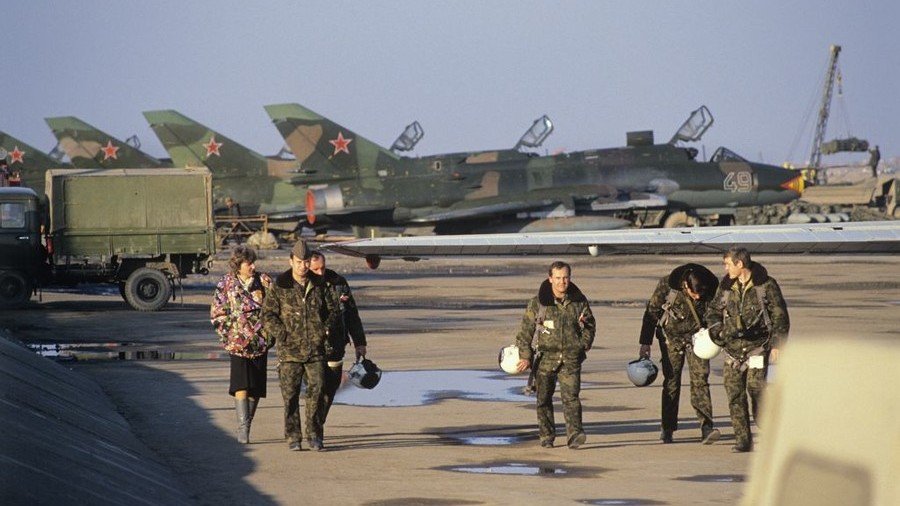 A Soviet pilot who went missing in Afghanistan in the 1980s has reportedly been found and may soon return home. His daughter, who never knew her dad, says her mom was hoping for a miracle for 30 years and never married again.
News that a Soviet military pilot, who went missing after his plane was shot down in Afghanistan, is still alive made headlines in Russia on Friday. The chief of the Russian Paratrooper Union, Valery Vostrotin, refrained from naming the aviator for ethical reasons.
The Russian Embassy in Kabul confirmed to RT Russian that a person calling himself a former Soviet pilot was discovered, but said his identity is yet to be established.
Komsomolskaya Pravda reported that the missing pilot was First Lieutenant Sergey Pantelyuk, who didn't return from a combat mission in 1987. Pantelyuk's daughter Larisa told the paper that Sergey's disappearance was a tremendous blow for her mother. "My mom's hair went grey in an instant when she learned that my dad went missing in Afghanistan. She never married again and kept waiting for him."
Larisa, now 31, was a baby when her father's Su-17 jet was hit by a missile in Afghanistan's Kunar Province, according to Afghan government troops. Rescue efforts by Soviet forces were fruitless – neither the pilot nor his plane found.
For a long time, the man's fate was taboo in the Pantelyuk family, his daughter said, adding that her mother "was only able to talk about dad without tears in her eyes after I turned 16."
Larisa currently lives in the town of Bataysk in Russia's southern Rostov Region, where her father was recruited. He was sent to Afghanistan where the USSR fought insurgents from 1979 to 1989. She said that three memorials to her heroic dad have been erected in Rostov Region, and another in Afghanistan's Kunar Province.
Russian Paratrooper Union head Vostrotin told RIA Novosti that it was "quite extraordinary" to learn that the aviator was still alive after so many years. "Now not only financial help, but also assistance from administrative bodies and NGOs as well as diplomatic work is required" to bring the man back to Russia, he said.
Russian Paratrooper Union deputy head Valery Yuriev told RT Russian that the pilot is "living in one of the local kishlaks [villages]" in Afghanistan and that it was "problematic" to establish contact with him because of this.
But the deputy head of another veteran groups, Battle Brotherhood, Vyacheslav Kalinin, said the man is likely residing in Pakistan, as "all camps for Soviet prisoners of war were located there." Kalinin told the agency that, according to his information, the pilot is around 60 years old and "wants to return home."
Another source in Battle Brotherhood told TASS that the missing aviator was actually Senior Pilot Aleksandr Mironov, not Pantelyuk. Mironov could have been imprisoned by insurgents after his plane was shot down during a combat mission outside of Kabul in 1982. His crashed MIG fighter was discovered with an empty pilot's seat, which had its safety belts cut off.
Think your friends would be interested? Share this story!
You can share this story on social media: