'Your time is up. Resign!' Spain's PM Rajoy to be ousted over corruption scandal  
Published time: 31 May, 2018 16:05
Edited time: 1 Jun, 2018 08:39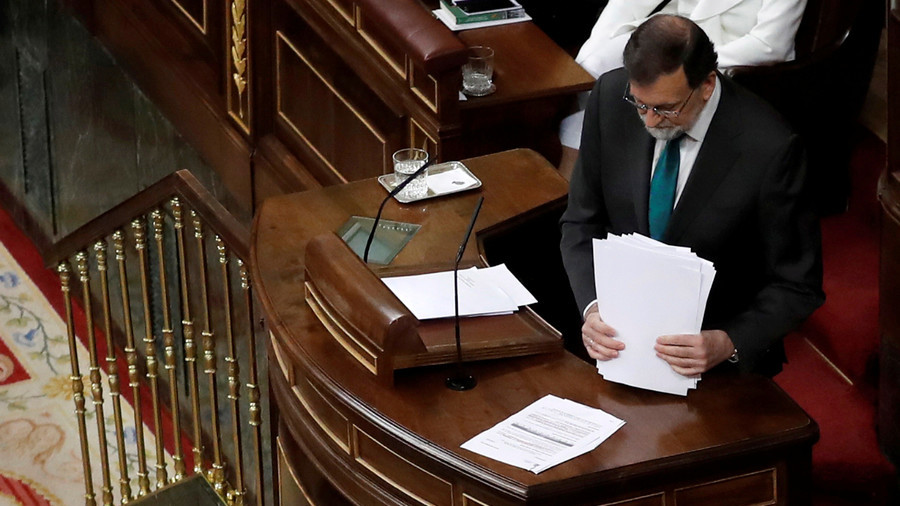 Five votes from the minor Basque Nationalist Party are expected to swing a tightly-balanced no-confidence motion against Spain's center-right prime minister Mariano Rajoy, whose party has been caught up in a kickback scandal.
"Resign, Mr Rajoy. Your time is up," Pedro Sanchez, the leader of the opposition socialists PSOE, which initiated the motion, told Spain's parliament during a specially-scheduled debate on Thursday morning, before calling for "democratic renewal".
As Rajoy's People's Party (PP) holds only 134 out of 350 seats in the Congress of Deputies, the lower chamber of the Spanish parliament, the prime minister needs the support of others to survive Friday's vote, which requires a simple majority.
With the socialists, Catalan parties and upstart leftists Podemos on one side, and liberal Ciudadanos abstaining, the Basque Nationalist Party (PNV) is left as the kingmaker with its handful of representatives.
Both factions have attempted to curry favor with it. Rajoy promised an increase in investment in the north-eastern region in last week's budget, which the PNV helped to get over the line. Sanchez reassured the Basque nationalists by promising to stick to those spending commitments for the next year.
Multiple media reports circulated in the morning, suggesting that PNV had gone over to the no-confidence side, paving the way for a new socialist-led coalition. The party itself confirmed the decision on Thursday afternoon, leaving Rajoy to fall on his sword and resign himself, or face what looks like an inevitable defeat.
Meanwhile, a bitter debate ranged in the chamber, in which an unapologetic Rajoy, who has led the country since 2011, accused his ousters of "playing Mother Teresa" with corruption accusations in order to worm their way into power.
"Sanchez wants to reach the presidency, but not by winning elections like others," said Rajoy, noting that PSOE captured a mere 85 seats at the last election in 2016. "Everything loses importance when it comes to your ambition. This is an unhelpful attempt to take advantage of any shortcut to reach power."
Rajoy also defended his party over the corruption indictment that last week saw dozens of former PP officials and backers jailed for money laundering and fraud, for operating a kickbacks-for-contracts scheme between 1999 and 2006. PP itself was fined €240,000 for benefitting from the racket.
The 63-year-old prime minister said that the behavior of individuals was not reflective of the party as a whole, and pointed out numerous scandals in which opposition socialists have recently been embroiled.
While the so-called Gurtel court case served as a pretext for the latest proceedings, PP has been vulnerable to toppling ever since it stitched together a weak coalition following a political deadlock two years ago.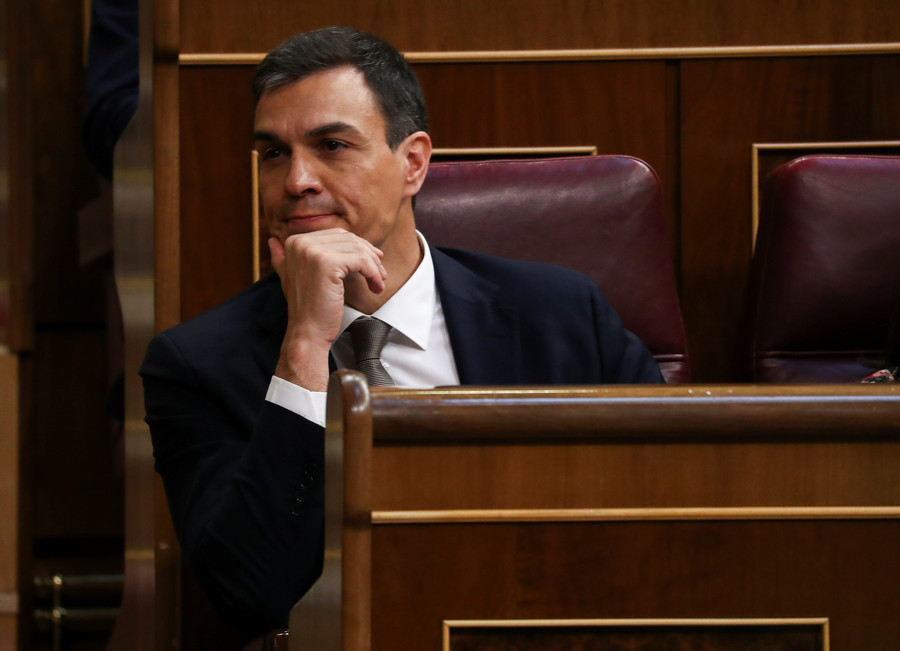 Even if the current motion were to somehow fail, Ciudadanos say they will launch no-confidence proceedings of its own, with the aim of calling a fresh election for autumn, which could produce a more decisive result, and another swing away from the teetering centrist parties.