Netanyahu vows to keep fighting Iran 'anywhere in Syria'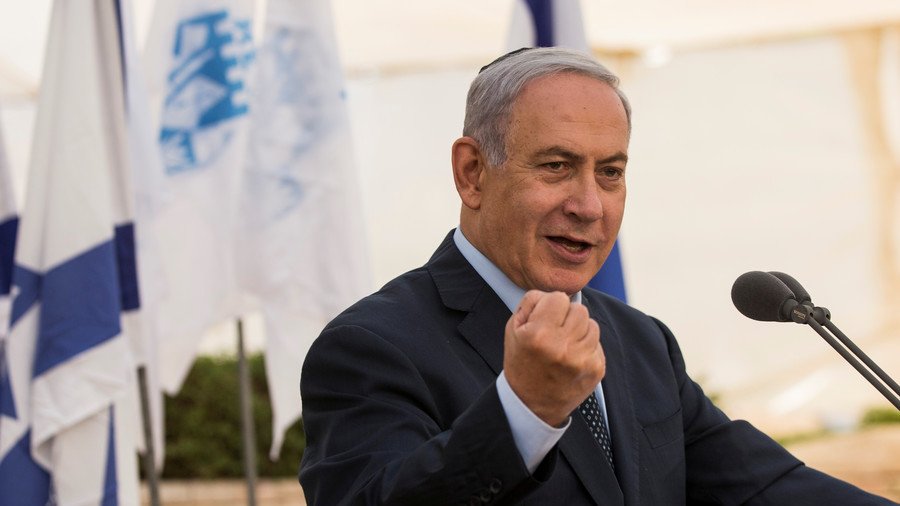 Israel will strike Iranian targets anywhere in Syria, Prime Minister Benjamin Netanyahu said, as his defense minister is to hold talks with Russia aimed at reducing tension in the region.
"We will continue to act against [Iran's] intention to establish a military presence in Syria opposite us, not just opposite the Golan Heights but anywhere in Syria," he said, according to the Jerusalem Post.
Netanyahu spoke just hours before Israeli Defense Minister Avigdor Lieberman flew to Moscow to meet his Russian counterpart Sergei Shoygu. Lieberman and Shoygu will discuss a planned operation by the Syrian army in the south of the country, an area close to Israel's border, according to Russian daily Kommersant. Israel wants to see Iranian forces in the country away from its borders.
"The main focus of the security forces has been to prevent Iran and its proxies from entrenching themselves in Syria," Lieberman said.
Rebels currently control parts of Syria bordering the Golan Heights, claimed by Israel after the Six-Day War of 1967. Russian Foreign Minister Sergey Lavrov said on Wednesday that the withdrawal of all non-Syrian forces from the region should happen "as soon as possible."
Israel has conducted several raids in neighboring Syria in recent months, in what it says were retaliations for missile attacks on Israeli territory from Iranian Quds forces. Tehran has sent units to Syria to support the government of Syrian President Bashar Assad, an ally.
In April, Israeli F-15 fighters reportedly targeted Syria's T-4 airbase in Homs province. At least seven Iranian military personnel were killed in the strike, which was slammed by Tehran as "a blatant violation of international law which would strengthen terrorists."
Earlier this month, Israeli fighter jets again struck Iranian targets, claiming to hit weapons storage facilities, logistics sites, and intelligence centers. The strike angered Hezbollah militants, who vowed to step up their campaign and target "the very heart" of Israel, should its military cross any more "red lines."
Like this story? Share it with a friend!
You can share this story on social media: