Juncker says Italy's 'fate' not ruled by finances, EU's budget chief thinks otherwise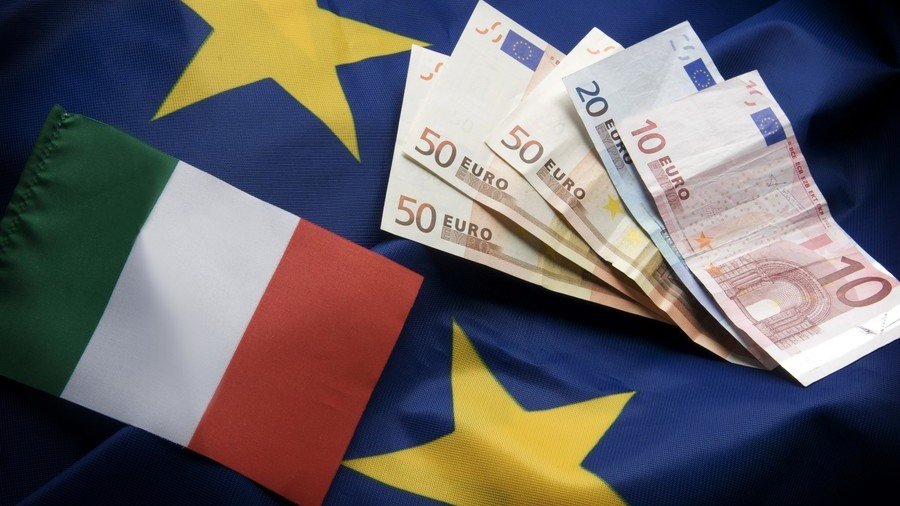 EU President Jean-Claude Juncker said Italy's fate is not "in the hands of financial markets," apparently replying to earlier comments by EU's budget chief who said finance turmoil would teach Italians not to vote for "populists."
"Italy's fate does not lie in the hands of the financial markets. Regardless of which political party may be in power, Italy is a founding member of the European Union that has contributed immensely to European integration," Juncker said in a statement.
Despite the recent political developments in the country, Juncker is confident that it would continue "on its European path."
"The Commission is ready to work with Italy with responsibility and mutual respect. Italy deserves respect," the official stressed.
Juncker's comments came as an apparent response to earlier statements by his fellow Euro bureaucrat, Budget Commissioner Gunther Oettinger. The official warned of possible financial consequences that political turmoil in Italy might bear, and which would come as a valuable "lesson" to Italian voters.
"My concerns and expectations are that the coming weeks will show that markets, government bonds and Italy's economy could be so drastically impacted that they would serve as a signal to voters not to vote for populists on the right and left," Oettinger told DW in an exclusive interview.
EU budget chief's remark on 'markets teaching Italians to not vote for populists' sparks outrage
Oettinger was also roasted by his Commission colleague, European Council President Donald Tusk, who urged all the EU institutions to "respect the voters." He also reminded that the EU bureaucrats were there "to serve the voters" and not to "lecture" them.
My appeal to all EU institutions: please respect the voters. We are there to serve them, not to lecture them. #Italy@dwnews

— Donald Tusk (@eucopresident) May 29, 2018
Oettinger's remarks drew an angry response from Italian politicians, including Lega Nord leader Matteo Salvini, who accused the EU official of interfering in the internal affairs of the country and urged him to resign. Salvini deemed the comments "threatening" and said they demonstrated a "German desire for hegemony."
"Can you imagine such disdain for democracy," Salvini wrote on Facebook. "He should resign this afternoon."
European Parliament leader for the 5-Star Movement (M5S) Laura Agea said that Oettinger's "words are of an unprecedented gravity and are proof of the clear manipulations that Italian democracy has suffered in the last few days." She urged Juncker to "immediately deny" the official.
The political uncertainty has been riddling Italy since the March parliamentary elections, as none of the parties achieved a decisive majority. Following months of negotiations, the Eurosceptic Lega Nord and M5S parties managed to agree on a coalition and presented the country's President Sergio Mattarella with the PM candidacy on May 21.
However, the cabinet was rejected by the president due to the pick of Paolo Savona as Minister of the Economy pick, in order to avoid "risking an exit from the euro." Italy ended up with an ex-IMF chief, Carlo Cottarelli, named by Mattarella as the new Prime Minister on Monday. The pro-austerity and pro-EU official is expected to form and lead an interim government until new elections are held. The move was condemned by the Eurosceptic majority parties as "unconstitutional."
Like this story? Share it with a friend!
You can share this story on social media: