Child dies in horror Indian Ferris wheel crash (GRAPHIC)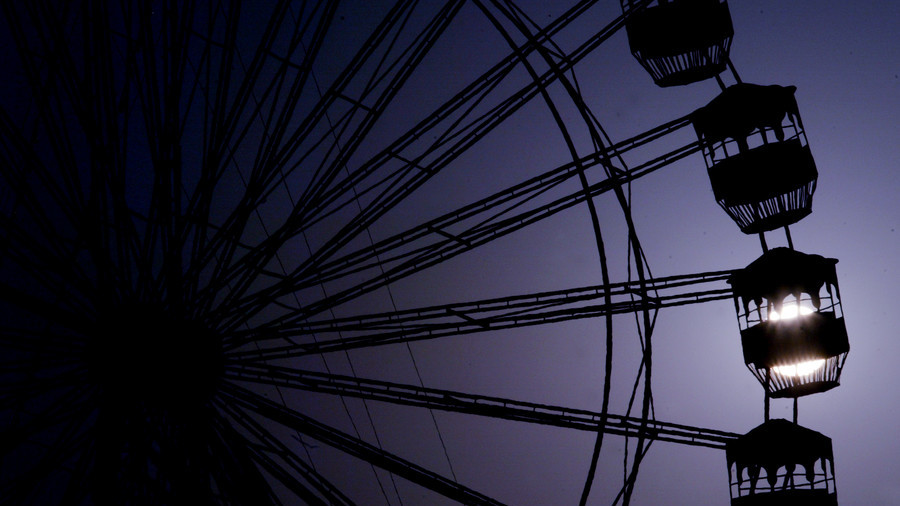 A young girl has been killed and at least six others injured in a Ferris wheel crash in India. The wheel operator was arrested after the fatal incident and stands accused of negligence.
The accident happened Sunday night in the town of Anantapur in the state of Andhra Pradesh, reported the Times of India. A cabin of the wheel came crashing down as one of its bolts came loose. The force of the crash threw an eight-year-old girl from the carriage and she died in hospital later.
Six people, including three children, were also hurt and taken to hospital. Disturbing footage, recorded by onlookers to the horrific crash, has been shared by local journalists on social media.
Joy ride turns fatal-In a freak accident in #Anantapur district in #AndhraPradesh , a carriage of a giant wheel gave away at a village exhibition. A young girl succumbed to her injuries & 6 others grievously injured. Who would ever imagine something like this would ever happen! pic.twitter.com/zwsWs6aPXX

— PAUL OOMMEN (@Paul_Oommen) May 28, 2018
The operator of the giant wheel was reportedly attacked by an angry mob following the crash. Relatives of the deceased and injured claim the contractor was told that there was a bolt loose but chose to ignore the calls and continued to operate the wheel.
Police intervened in an attack on the man and arrested him on suspicion of causing death due to negligence. The giant wheel has been seized by local authorities and an investigation has been launched.
Think your friends would be interested? Share this story!