Syria fired over 100 missiles at our war planes, Israeli Air Force chief claims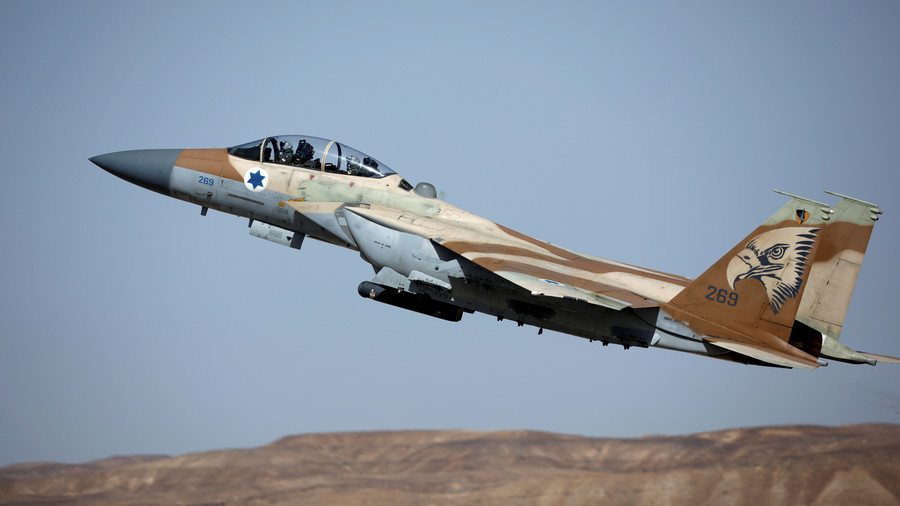 Syrian air defense forces fired more than 100 missiles at Israeli planes attacking targets in Syria during the intense confrontation two weeks ago, an Israeli Air Force commander told colleagues from other nations.
Major-General Amikam Norkin briefed fellow military officials from more than 20 nations during a three-day conference held in the city of Herzliya to celebrate the 70th anniversary of the arm of the Israeli military he commands. He detailed the Israeli point of view on the hostilities, which happened on the night of May 9 and involved the forces of Israel, Syria and Iran.
The general said 32 missiles were fired from the Syrian territory at Israeli positions in the occupied Golan Heights. Previous reports by the Israel Defense Force (IDF) stated the number as 20. Four of the missiles were shot down by Israel before they could reach the Golan Heights, he added, confirming earlier reports.
The Israeli planes involved in the operation were attacked by more than 100 surface-to-air missiles during the confrontation, Norkin reported. He reiterated that Israel has ramped up attacks on Syrian territory in response to the alleged build-up of Iranian forces there.
The surge in hostilities two weeks ago began, according to Israel, after Iran launched the attack on the Golan Heights. The IDF responded by sending 28 fighter jets to seek out targets in Syria for about two hours with some 60 air-to-surface missiles.
Israel has been using the presence of Iranian or Iran-affiliated troops in Syria – such as the Lebanese militant group Hezbollah – as a justification to conduct airstrikes on Syrian territory, claiming its actions are in self-defense. The militias have been instrumental in stabilizing the government of Syria and turning the tide against the Sunni Islamist insurgency.
Iran and Syria accuse the Israelis of violating international law by its continued involvement in Syria and say it simply uses any pretext it can concoct to hurt Syria.
Russia is keeping its distance from the brewing Iran-Israel proxy war in Syria, but has warned on many occasions that Israeli interference may set back the security situation there, plunging the country back into chaos. Russia stated goal has been to defeat the jihadists in Syria, deploying its air force and commando troops to help Damascus.
If you like this story, share it with a friend!