Israel tells Turkish consul to leave country in tit-for-tat move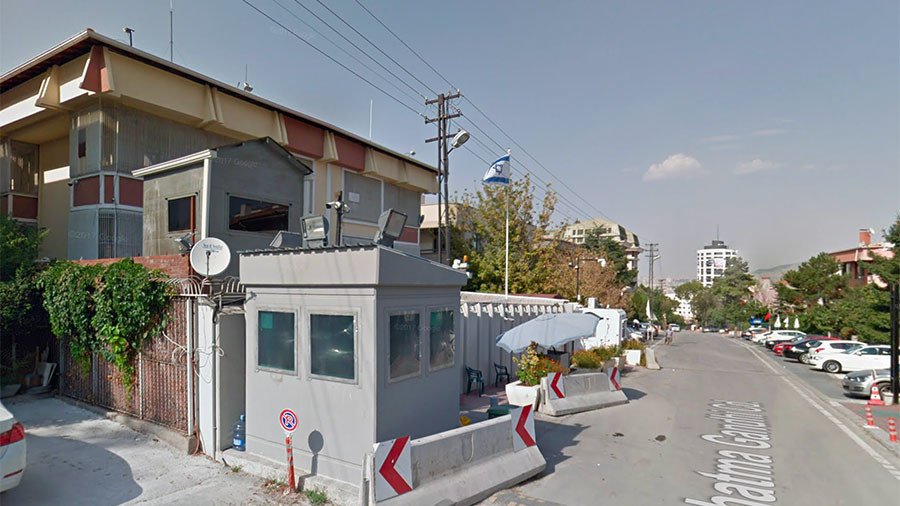 Israel has told Turkey's consul to leave the Jewish state, according to the Israeli Foreign Ministry. It comes after Ankara ordered Israel's ambassador out of Turkey over the violence in Gaza.
A spokesman for the ministry said the consul had been summoned and was told to return to Turkey "for consultations for a period of time," Reuters reported.
"The Israeli ambassador was told that our envoy to Israel was called back for consultations, and was informed that it would be appropriate for him to go back to his country for some time," a Turkish Foreign Ministry source said.
The Israeli ambassador, Eitan Naeh, was summoned to the Foreign Ministry in Ankara on Tuesday, according to Haaretz. He has served in the position since October 2015.
It comes after Turkey recalled its own ambassadors in Israel and the United States "for consultations" over the violence on Monday. President Recep Tayyip Erdogan referred to the crackdown by Israeli forces as "genocide" and called Israel a "terrorist state," while reaffirming his country's commitment to standing in solidarity with the Palestinian people.
His statements prompted a response from Israeli Prime Minister Benjamin Netanyahu, who accused the Turkish president of being "among Hamas' biggest supporters...there is no doubt that he well understands terrorism and slaughter...I suggest that he not preach morality to us."
Erdogan then tweeted that Netanyahu is the leader of an "apartheid state that has occupied a defenseless people's lands for 60+ years in violation of UN resolutions."
Ankara has been a vocal critic of the violence in Gaza and the Monday opening of the US embassy in Jerusalem. It has called for a meeting of the Organisation of Islamic Cooperation to discuss the situation.
On Tuesday, Turkish government spokesman Bekir Bozdag told parliament that Turkey held the US just as accountable as Israel for the Monday violence at the Gaza border.
"The blood of innocent Palestinians is on the hands of the United States," he said. "The United States is part of the problem, not the solution."
A total of 60 people were killed in the Monday demonstrations at the Gaza border, according to the Palestinian Health Ministry. Most of the deaths were a result of Israeli sniper fire. Children were among the fatalities, including an eight-month-old baby who inhaled tear gas fired by Israeli forces.
Like this story? Share it with a friend!
You can share this story on social media: