Missile launched at Saudi capital, Houthis claim responsibility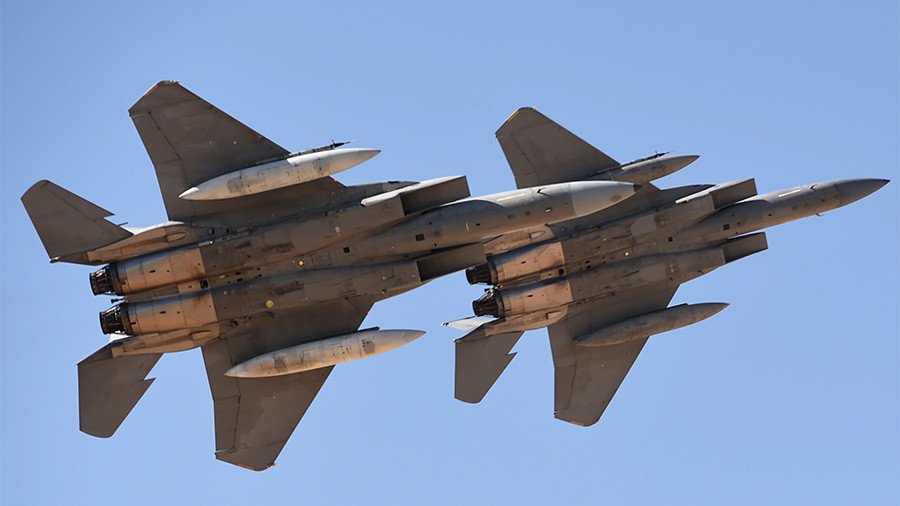 Saudi Arabia's air force has intercepted a ballistic missile over the capital Riyadh, the government's press agency has said.
The official Saudi press agency said in a statement that the Saudi Royal Air Force intercepted a ballistic missile launched from the Saada province of Yemen by Houthi-backed militia.
Spokesperson Colonel Turki al-Maliki said the missile was directly targeting civilian areas. Maliki said that the hostile action proves the continued involvement of Iran in supporting the Houthi militias.
Maliki added that the attempted missile strike was an explicit violation of two UN resolutions and was a threat to the security of Saudi Arabia and international security.
The Houthi movement subsequently claimed responsibility for the attack on its official channel al-Masirah TV. "The missile force struck ... economic targets in Riyadh with a salvo of ballistic missiles," it said in a newsflash.
Yemen's Houthis have targeted the Saudi capital several times with missiles in recent months. Yemen has been embroiled in civil war since 2014, with Saudi Arabia involved in a military campaign there for the last three years. The Saudis aim to restore the presidency of Abdu Rabbu Mansour Hadi, who was overthrown by Houthi rebels in 2015.
READ MORE: US Green Berets covertly helping Saudi Arabia in Yemen – report
Several loud booms were heard in the city center, according to the Saudi-owned pan-arabian broadcaster Al Arabiya.
Writer Saleh Al Hanaki said on Twitter that he heard sounds like explosions or "bumping into the ground."
Some 22 million people in Yemen, or 80 percent of the population, are in need of humanitarian aid with Saudi Arabia implementing a food blockade of the country. The UN has labelled Yemen "the world's worst humanitarian crisis." It put the death toll at 10,000, with many more wounded, since the war began.
Late last month up to 50 people were killed when the Saudi-led coalition carried out airstrikes on a wedding party in northwestern Yemen.
Think your friends would be interested? Share this story!
You can share this story on social media: