War machines up close: RT takes a sneak peek at V-Day parade rehearsal (VIDEO)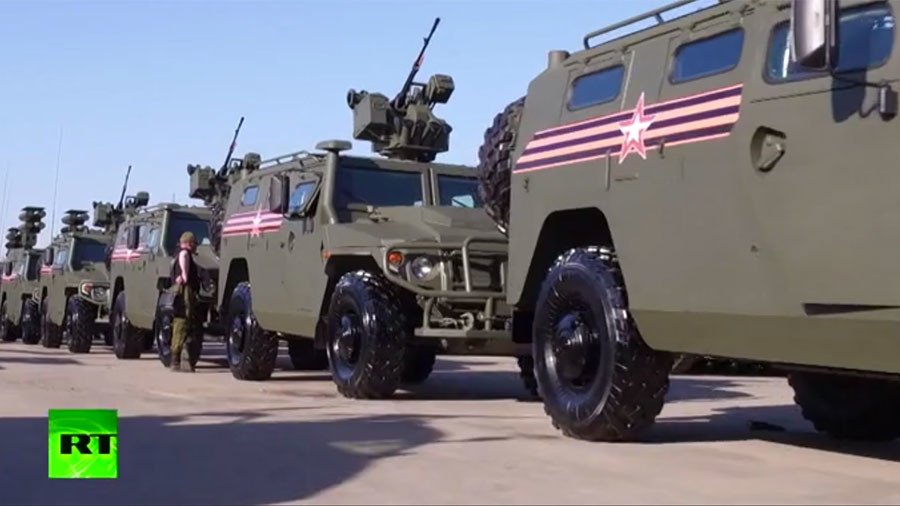 State-of-the-art military and cutting-edge drones – take a peek at the advanced military machines to be showcased at the V-day parade in Moscow. RT's Igor Zhdanov joined the rehearsal and rode one of the massive machines.
As Russia gears up to commemorate Victory Day, RT crew managed to get a close-up look at the rehearsal for the iconic military parade. Among the more sophisticated weapon systems to be showcased on Red Square for the first time is a 200kg Korsar strike drone, which is able to carry bombs and missiles.
The BMPT Terminator tank-support vehicle and Patrul armored land mine-resistant vehicle are among the newbies at the parade commemorating victory over Nazi Germany in World War II.
EDITORIAL NOTE: The previous version of the article stated that the RT crew filmed the final rehearsal of the V-Day parade on Sunday. The video used in the article is, however, from another rehearsal earlier this week.
Think your friends would be interested? Share this story!
You can share this story on social media: