Russian military shows off at final rehearsal for V-Day parade in Moscow (PHOTO, VIDEO)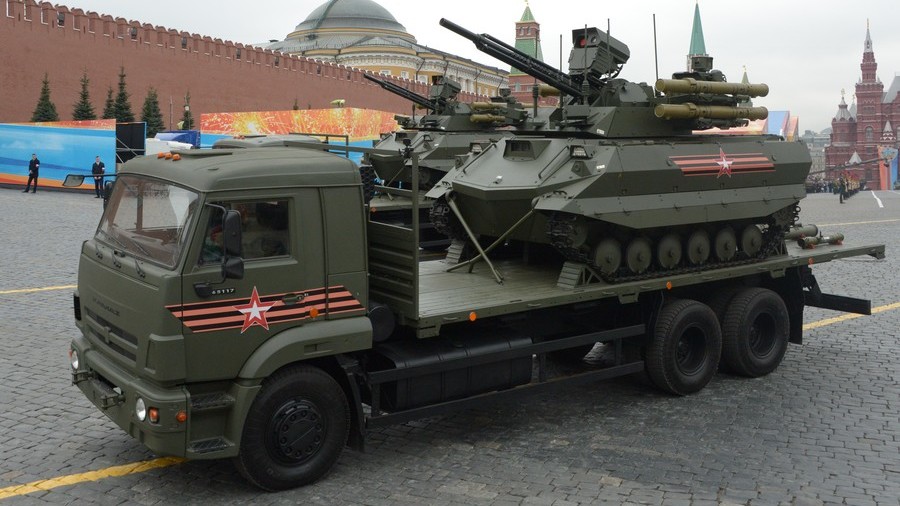 The Russian military has held the final rehearsal for the 2018 V-Day parade, which will take place on May 9 in Red Square, marking the victory over Nazi Germany in WWII.
Thousands of servicemen and dozens of armored vehicles, defense systems, and drones showed up in downtown Moscow for the final Victory Day parade rehearsal. Around 13,000 Russian troops honed their skills for the upcoming event.
More than 150 pieces of military hardware rolled through Moscow's center, allowing bystanders to see the war machines firsthand, as well as military novelties to be displayed in the upcoming parade.
This year, Russia will present a number of cutting-edge machines at the Victory Day parade. Apart from the BMPT Terminator tank-support vehicle and Patrul armored land mine-resistant vehicle, military robots will march for the first time on Red Square.
The Uran-6 Mine-Clearing Robot and Uran-9 Unmanned Ground Combat Vehicle – both deployed in Syria – are among the newcomers in the upcoming parade.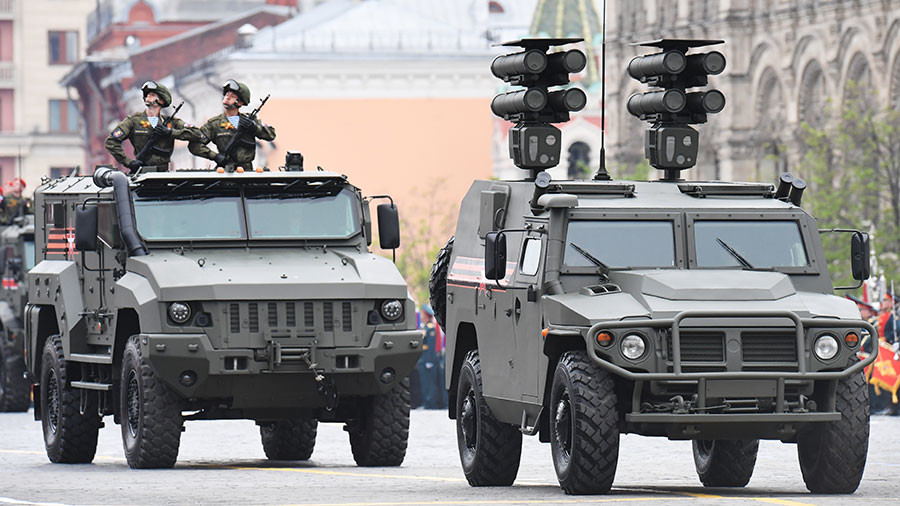 Other powerful hardware included the Tor-M2DT Arctic medium-range air defense system mounted on DT-30 all-terrain vehicles.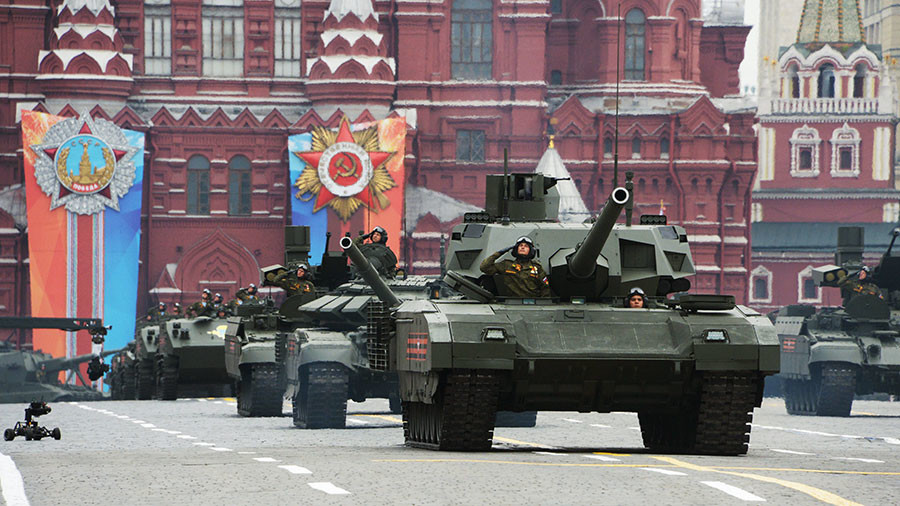 Russia's T-14 Armata main battle tank, Iskander tactical missile launchers, and Yars road-mobile ICBMs were also present in the final drill.
Due to poor weather conditions, the air rehearsal was canceled on Sunday, the defense ministry said. This part of the show aims to dazzle spectators with new, advanced tech such as the Kinzhal (dagger) air-launched hypersonic cruise missile. A pair of Mig-31 interceptor fighter jets, each carrying a Kinzhal, and fifth-generation Su-57 fighter jets flew over Moscow during rehearsals earlier in May.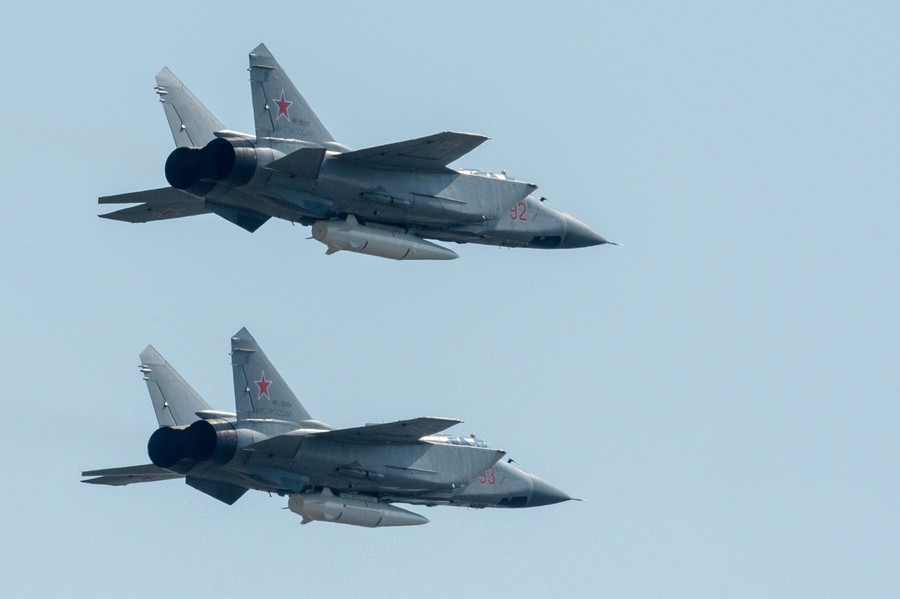 Like this story? Share it with a friend!