Russia's Vladivostok among possible locations to host Trump-Kim summit – report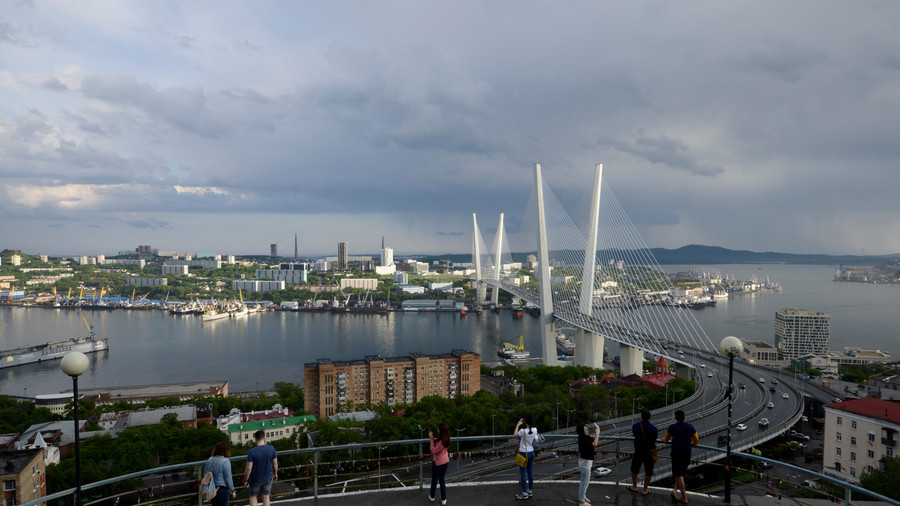 Russia's Far Eastern city of Vladivostok has emerged on the list of possible locations to host the expected Kim-Trump summit, South Korean YTN TV channel reported, citing diplomatic sources.
While Washington and Pyongyang agreed on the historic meeting between the leaders, there are still disagreements on where the encounter should take place. Vladivostok appeared on the table, while the other locations named in the media, Mongolia's Ulaanbaatar and Singapore, seem to lack the liking of either side.
While the US reportedly preferred the latter city to be the host, Pyongyang was reluctant about the proposal, since the location was too far away. North Korea's leader Kim Jong-un prefers to travel by train, and Singapore, which is located some 4,700 kilometers away, would definitely require a plane flight. Ulaanbaatar, in its turn, has reportedly raised security concerns among the US officials.
On Friday, the US president confirmed that the two sides have narrowed the list of potential summit hosts to "two or three" locations. The meeting between Trump and Kim is expected to happen in May or June.
"We'll be setting up a meeting very shortly. We have it broken down to probably two sites now, two or three sites, locations. And hopefully, we're going to have great success," Trump said. The negotiations about the time and location continued on Saturday and no final decision has been made yet, Trump said in a tweet on Saturday.
"Just had a long and very good talk with President Moon of South Korea. Things are going very well, time and location of meeting with North Korea is being set. Also spoke to Prime Minister Abe of Japan to inform him of the ongoing negotiations," Trump wrote.
If you like this story, share it with a friend!