YouTube reinstates video tribute to Gaza protest victims following backlash (VIDEO)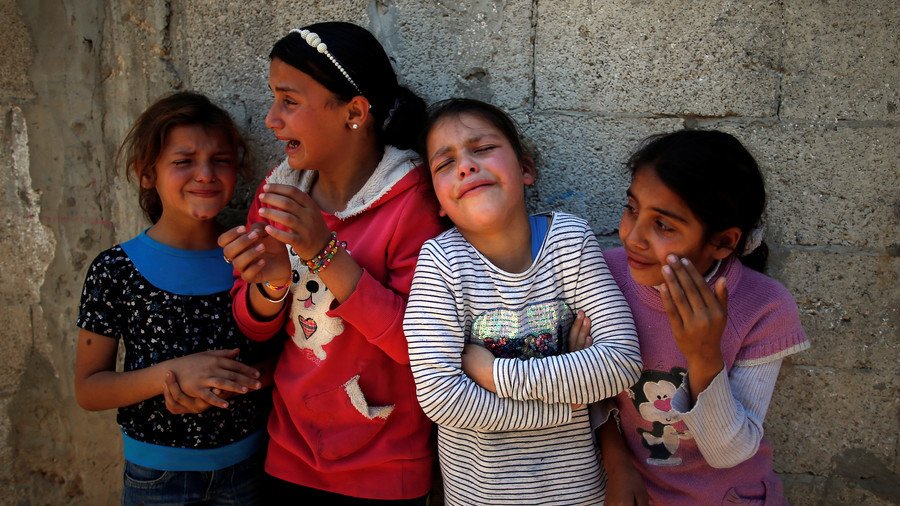 YouTube has reinstated a video that pays tribute to Palestinians killed by Israeli forces in Gaza, after removing it multiple times. The decision followed online backlash from an American activist and others.
The video-sharing site initially said the footage, which was posted by Palestinian academic and activist Sana Kassem, violated its terms of service. It was then removed.
It was reposted by American professor and activist Norman Finkelstein, but it was removed once again. He then wrote to YouTube, asking for a reason behind its decision.
I posted a video on Gaza but YouTube has censored it because it violates their policy "on violent or graphic content". Finkelstein has phrased it well: "Youtube Jackals Removed This Video. Israel Murders Gaza's Children; Youtube disappears the corpses." ttps://vimeo.com/266050154

— SanaKassem (@SanaKassem) April 23, 2018
I appealed YouTube's decision to censor Sana Kassem's video on Gaza demos. What I wrote: Why was the video removed? Please give explicit explanation. I am unaware of any violation. If Israel doesn't like pics of dead children, UN rep tweeted: "Stop killing them".

— Norman Finkelstein (@normfinkelstein) April 24, 2018
The site reportedly wrote back to Finkelstein, telling him that the video would be reinstated but with an age restriction. The activist noted on Twitter that such a move is typically done for adult content. "YouTube reposts Gaza video, but classifies it pornography," he wrote.
Finkelstein also noted on his website that, although YouTube removed the tribute video, it allows videos that show Palestinians as perpetrators - rather than victims - to stay on the site.
The video by Kassem was "in memory of the dead, and to avert more Israeli killings," she tweeted. It comes amid the 'Great Return March' on the Gaza border, which has seen at least 21 Palestinians killed and at least 1,500 others wounded. One of the latest victims was a 15-year-old boy.
The protests, which have been taking place since March 30, are scheduled to continue until 'Nakba' on May 15. Palestinians mark Nakba as the day of the mass exodus from their land as a result of the establishment of Israel.
You can share this story on social media: