Cheat, lie and abuse – Danish immigration minister hits out at migrants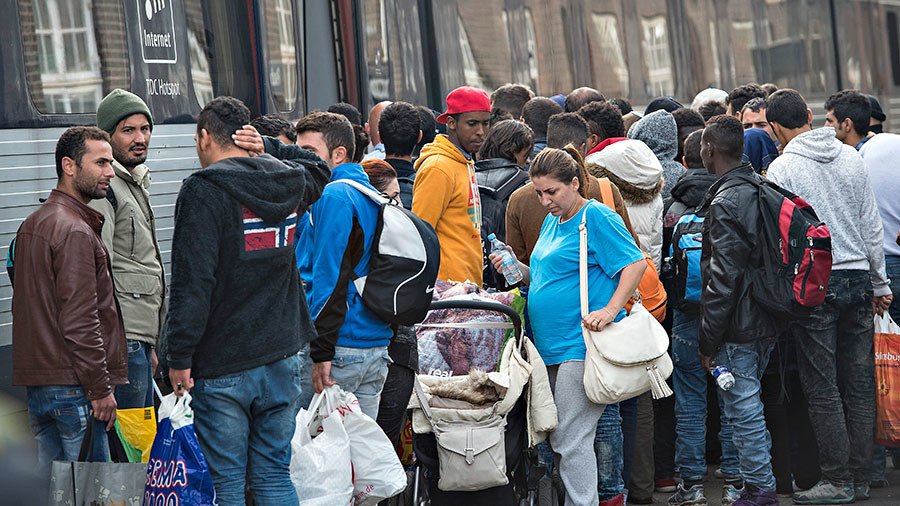 Denmark's immigration minister, known for her hardline stance on migration, has drawn ire from people on social media after she said that in order to pass language tests, asylum seekers cheat and abuse the trust of authorities.
Minister Inger Stojberg of the ruling center-right Venstre party, cited a Facebook group that provides answers to Danish language and culture tests, which all migrants have to take in the Nordic country. "A significant group" of refugees who have come to Denmark "cheats, lies and abuses our trust," she wrote in an editorial in BT, a Danish tabloid newspaper.
'Locking up foreigners': Human rights activists slam new immigration bill in France
Another problem that Stojberg highlighted is the age of so-called minors among migrants, many of whom are believed to be grown men posing as adolescents. "We also see young people under the age of 18 who cheat their way into getting better treatment and more benefits," she stated, stressing that an unaccompanied minor costs over 500,000 kroner ($80,000) per year for the state. "In fact, two thirds of those whom we later age-tested proved to be older than they originally stated," she added.
Stojberg's remarks, which she also posted on her Facebook page, have caused an online controversy, with people saying that it is the Danish immigration minister who "cheats and abuses the Danish people's trust.""You are a sad example of Denmark's idea and understanding of integration," one person wrote, while another stated that Stojberg's rhetoric criminalizes people "who happen to come from another country and are on the run."
According to recent data from the Refugees.dk website, over 3,000 people applied for asylum in Denmark last year, which is a "steep fall" since spring 2016. All in all, in the past three years, some 30,000 arrived to seek refuge in the Nordic nation. Syrians, Eritreans and Afghans made up the largest part of the asylum seekers.
Think your friends would be interested? Share this story!
You can share this story on social media: