Plane shuts down highway in gut-wrenching emergency landing (PHOTOS, VIDEOS)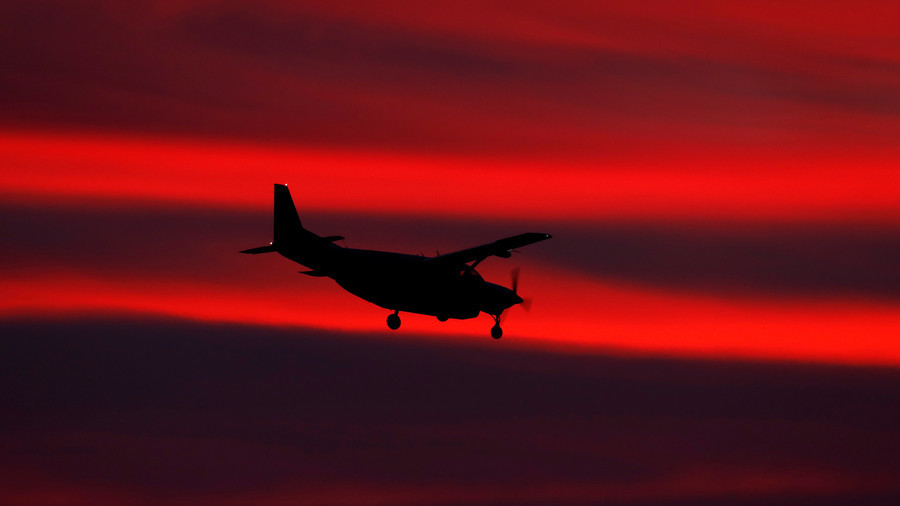 A light aircraft carrying six people was forced to make an unorthodox emergency landing in the early hours of Wednesday morning in Calgary, Canada. The twin-engine plane had to come down on a road having run out of fuel.
The aircraft reportedly touched down on the tarmac, about 5km (3 miles) from the airport, at around 6am local time, but caused traffic disruption for most of the day while authorities figured out what to do with it. Life got back to normal and traffic began flowing again just after 3pm.
None of the four passengers and two crew members sustained any injuries. The passengers, who were on their way to work at an oil facility have, according to Global News Canada, been given the week off work as a result of their scare.
Eyewitness Andrew Greig told Global News that he was on his way to work when he heard a loud noise overhead. He saw the plane fly right over his truck. "I'm going to say it was about eight to 10ft above us. When he came right above us … you could feel the plane, the whole truck was vibrating," he said
Think your friends would be interested? Share this story!