Lycra-clad woman prompts worked up Saudis to shut female gym (VIDEO)
Published time: 25 Apr, 2018 17:08
Edited time: 26 Apr, 2018 08:18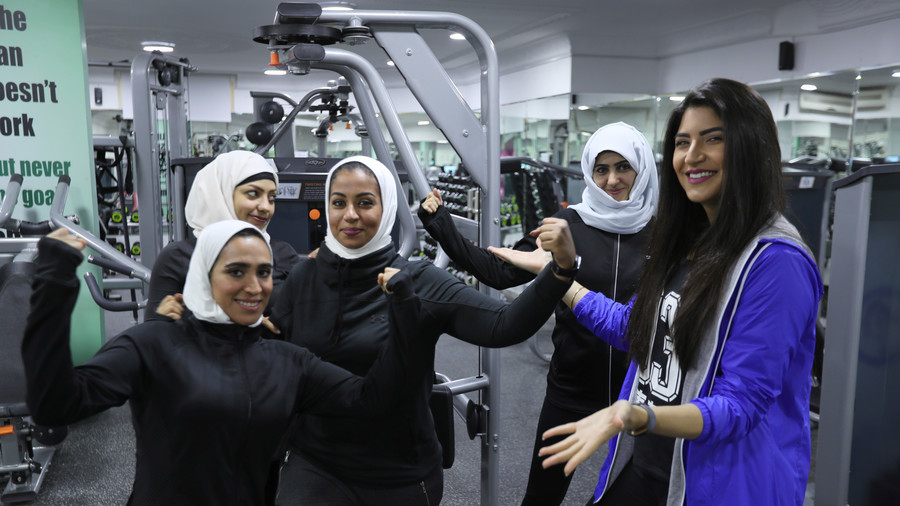 Saudi Arabia's General Sports Authority has shut down a women's fitness center in Riyadh after a video showing a woman working out in figure-hugging lycra unleashed a storm of controversy.
The video shows a woman, whose head, arms and chest aren't covered, demonstrating kickboxing moves while wearing brightly colored sportswear in the Fit You fitness center.
"We are not going to tolerate this," the head of the General Sports Authority, Turki al-Sheikh, tweeted along with a statement ordering that the center's license be withdrawn.
"The General Sports Authority's decision regarding the firm was not surprising. It was expected and awaited. Moderation without extremism or decay," he said.
The statement added that the video contained scenes that could corrupt public morals and it called on authorities to prosecute those behind the video.
قرار هيئة الرياضة الحازم والسريع لم يكن مستغربًا. بل كان متوقعًا ومنتظرًا. اعتدال دون تطرف او انحلال.
السعودية: رمز الاعتدال الإسلامي والقيم الأصيلة بتوجيهات سيدي خادم الحرمين الشريفين ومتابعة سمو ييدي ولي العهد الأمين. حفظهما الله ونصرهما. pic.twitter.com/jcqaF9vvO9

— سعود القحطاني (@saudq1978) April 20, 2018
Women in the ultra-conservative Islamic kingdom are required to wear loose-fitting robes and cover their hair in public. Only as recently as last September were they allowed into a sports stadium for the first time.
As part of sweeping reforms in recent months women are being allowed to apply for jobs with the traffic police and air traffic control, and from this summer they'll be permitted to drive. Despite the reforms they still must obtain permission from a male guardian to study, work or travel.
Like this story? Share it with a friend!