Couple attack passengers for interrupting oral sex on Berlin train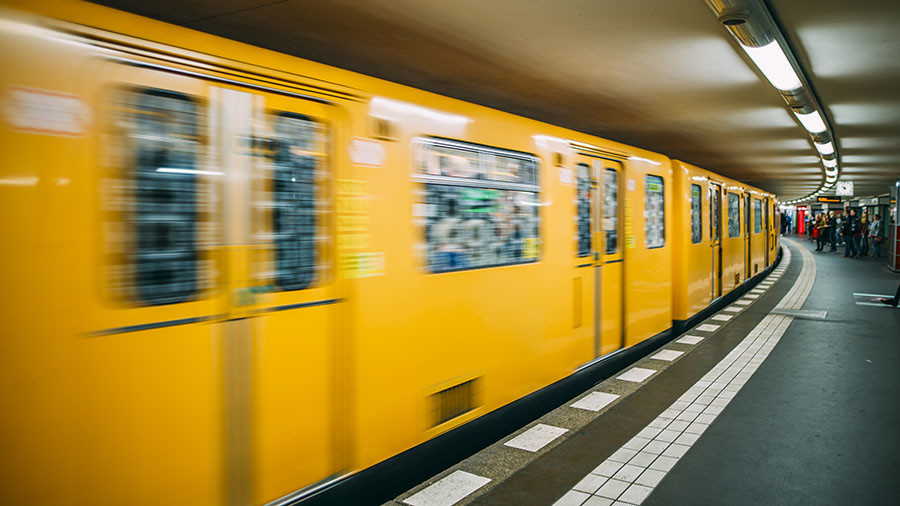 A Berlin train came to an abrupt halt Sunday morning after a woman who was orally pleasuring her partner took exception to being interrupted and assaulted two of her fellow passengers.
The couple were engaged in oral sex aboard the S5 train between the Jannowitzbrücke and Ostbahnhof stations when the altercation took place, according to a statement from Berlin police. Disturbed by the display, an 18-year-old female passenger approached the woman asking her to remove herself from between the man's legs as, among other things, there were children present. A heated verbal exchange then took place after which the younger passenger was assaulted.
As the row grew out of control, the woman then turned her anger on her victim's male companion, punching him in the face. When the woman's boyfriend, the 38-year-old man who just moments before had been receiving oral sex, joined in the assault, a fellow passenger pulled the emergency brake, bringing the train to a stop as it entered the Ostbahnhof station.
The pair fled the platform but the 36-year-old woman was soon arrested by police. Her partner later handed himself in. They are both being investigated for public nuisance and assault.Their victims suffered only minor injuries including scratches and bruises.
Think your friends would be interested? Share this story!