57 killed, over 100 injured in Kabul suicide blast – health official (VIDEO)
Published time: 22 Apr, 2018 08:42
Edited time: 23 Apr, 2018 07:49
A suicide bombing in Kabul has left at least 57 dead and over 100 wounded, according to a spokesperson for the public health ministry. The attacker detonated an IED inside a voter registration and ID center, police say.
The explosion happened at about 10am local time in Dasht-e-Barchi. According to eyewitnesses, the death toll is thought to be higher than officials initially indicated, TOLO News reports. Islamic State (IS, formerly ISIS) has claimed responsibility for the attack, according to its affiliated Amaq website.
READ MORE: Afghan president invites Taliban to run in election as militant group gains ground
Afghanistan is holding elections in October and voter registration centers have been set up around the country. Sunday's blast is the latest attack on election centers over the past week. On Tuesday, armed men kidnapped three employees and two police officers at a center in Ghor.
مقام‌های در وزارت صحت عامه می‌گویند که در یک حملۀ انتحاری بامداد یکشنبه در شهر کابل، دست کم ۳۱ تن جان باختند و ۵۴ تن دیگر، زخم برداشته‌اند. pic.twitter.com/FURxB1RGvP

— TOLOnews (@TOLOnews) April 22, 2018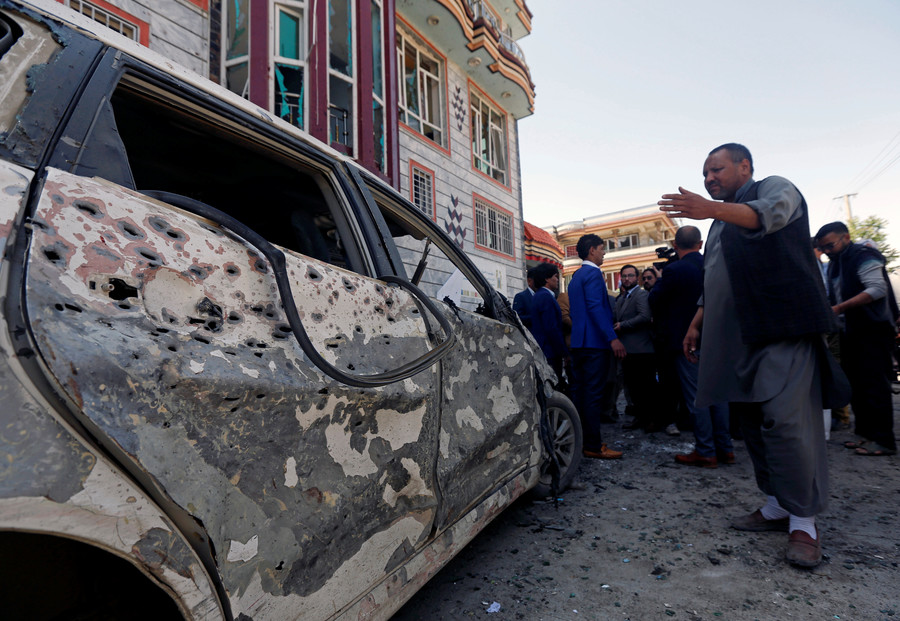 A second blast was reported at a voter registration center in Puli Khumri in Baghlan province on Sunday, Khaama reports. The death toll is unclear, but at least six or seven people are reported dead and several wounded after an IED detonated near the center, according to local officials.