'Symbolic move, huge benefits': Romania to relocate its Israel embassy to Jerusalem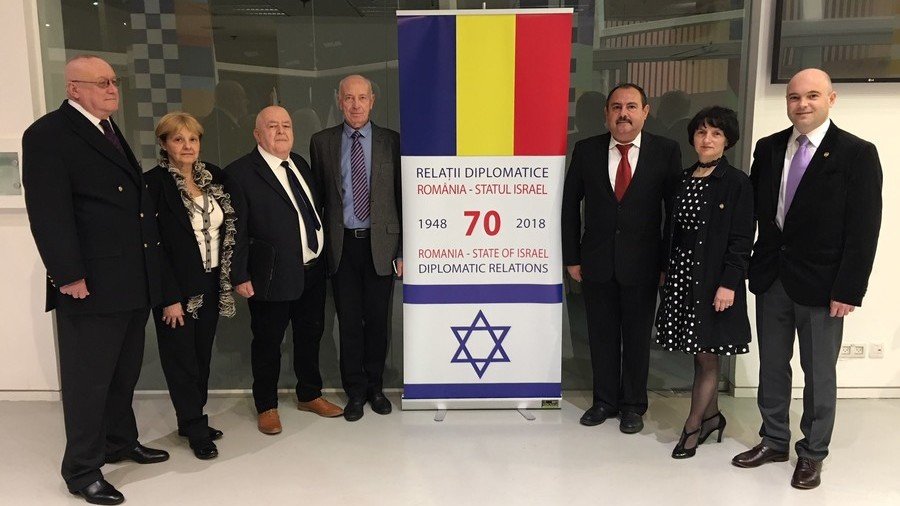 The Romanian government has adopted a memorandum to officially transfer the country's embassy in Israel from Tel Aviv to Jerusalem, according to the leader of the ruling Social Democratic Party.
"Romania is moving its embassy from Tel Aviv to Jerusalem. The move has already begun, a memorandum has been approved," the head of the ruling Social Democratic Party, Liviu Dragnea, told Romanian TV channel ANTENA 3. "We basically pretended the embassy was in Tel Aviv, but practically all of the work was at Jerusalem."
Dragnea noted that the decision has a "huge symbolic value" for bilateral relations with Israel, where some 500,000 Romanians found their new home. According to the politician, relocation of the country's embassy is a "huge opportunity" that will bring "some very short, medium and long-term benefits."
The news of Romania's decision was not welcomed by the Palestinians, who consider East Jerusalem the capital of their future state, along the 1967 borders. "Such a step would constitute a violation of the rights of the Palestinians and would be contrary to international resolutions," Palestinian Authority Prime Minister Rami Hamdallah said on Thursday, after meeting the Romanian representative. He added that the transfer of the Romanian embassy would "further remove the chances for peace."
Palestinian-Israeli tensions have reached an all-time high after December 6, when US President Donald Trump announced his decision to recognize Jerusalem as the state capital of Israel and ordered the relocation of US embassy there. Almost daily violence has engulfed the Palestinian territories, which have a massive support from their Arab League neighbors. Israel, in response, continues to suppress protesters using live ammunition, armed vehicles, tear gas, rubber bullets and stun grenades.
READ MORE: Guatemala announces relocation of its embassy to Jerusalem
Despite the violent backlash, the US embassy is scheduled to open its new office on May 14, while Guatemala – the second country to officially announce such a move – will open an embassy in Jerusalem on May 16. Romania is yet to announce the timeline of its planned relocation.
Think your friends would be interested? Share this story!
You can share this story on social media: