Countdown in tight race for Webby award – and you can help RT's #1917LIVE win!
Published time: 19 Apr, 2018 16:31
Edited time: 20 Apr, 2018 07:43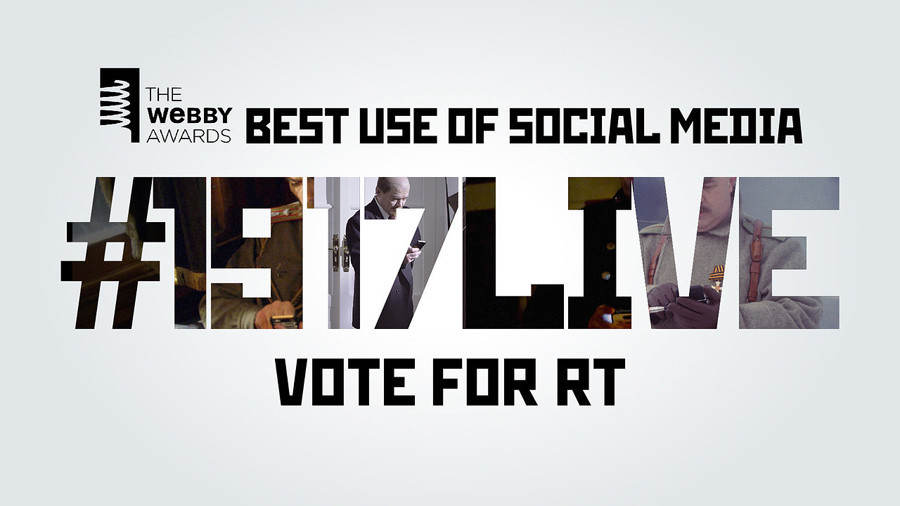 RT's interactive historical re-enactment on Twitter, dedicated to Russia's 1917 Revolution has been nominated for the 'Internet Oscars' – the Webby Awards. The race is tight and the final countdown is underway.
#1917LIVE is a large-scale historical re-enactment that marks the 100th anniversary of the Russian Revolution by recreating the events "in real time." It has been nominated in the "Best Use of Social Media" category.
Please help #1917LIVE win and vote HERE!
Make sure you verify your account via email, or your vote won't count. The vote is open until Friday 07:00 GMT.
The project launched on Twitter in late 2016, and has been running for a year. It brought together an international community of historians, Russophiles, students, professors and roleplay enthusiasts to employ Twitter's unique capacity for real-time storytelling. Anyone could join and act as a real character from 1917, be it Vladimir Lenin or even exotic dancer Mata Hari.
The Webby Awards is "the internet's highest honor," according to the New York Times. Its jury includes more than 1,000 professionals from the web and media markets, who annually honor the world's best digital projects.