Russian watchdog goes nuclear in attempts to enforce Telegram ban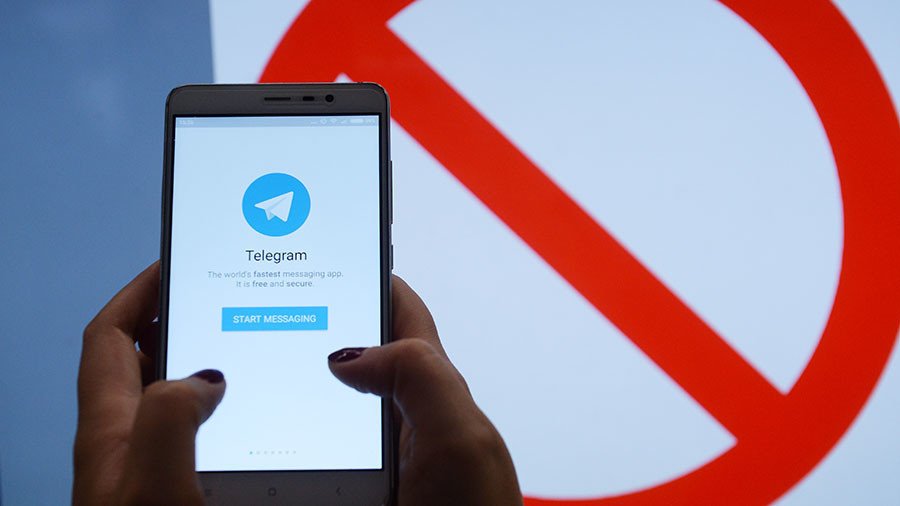 Russia's telecommunications watchdog is banning millions of IP addresses in an attempt to enforce a court-ordered block of messenger app Telegram. Its own website has been brought down by a DDoS attack in apparent retaliation.
Telegram was blocked in Russia last Friday over its failure to provide the Russian Federal Security Service (FSB) with access keys to its encrypted communications. Telegram says that since it offers end-to-end encryption to users, submitting to the FSB demand would have required an overhaul of the entire service.
The task of enforcing the court order in Russia fell to Roskomnadzor (RKN), the telecommunication watchdog authorized to order internet providers in Russia to blacklist online addresses. Telegram CEO Pavel Durov remained defiant and said his company will take measures to avoid the blocks.
Lawyers representing Telegram filed an appeal against the Tagansky Court ruling on Tuesday to immediately block the messaging app in Russia. Attorney Pavel Chikov has posted a scan of the papers filed to the Moscow city court on his Telegram channel.
The blocking of the entire Telegram messaging service in Russia, due to a dispute over just six individual cases, was "clearly a disproportionate response," Rupert Colville, the spokesman for the UN High Commissioner for Human Rights, told TASS.
On Monday, an apparent internet war ensued between RKN and Telegram, which turned to tech giants such as Amazon and Google to route traffic through alternative servers. The service was briefly disrupted in Russia, but by Monday evening Russian users reported a significant improvement.
The watchdog chose an all-out response, blocking some 15 million IP addresses reportedly belonging to the two US companies in an attempt to corner Telegram and block all access. It also threatened repercussions to VPN providers and other online services which could be used to circumvent the court order. In addition, it demanded that Google and Apple suspend the Telegram app from their app stores in Russia.
Amid the dragnet blocking by RKN, some people and companies, including Telegram competitor Viber, complained online that the measures affected other services which used Amazon and Google infrastructure. Roskomnadzor said it followed up on the reports and found them to be untrue.
The watchdog said it suffered two separate distributed denial-of-service (DDoS) attacks on its online resources on Monday night and on Tuesday, which are suspected to be in retaliation for the blocking of Telegram. RKN said it thwarted both. However, its website rkn.gov.ru was unavailable at the moment of writing. The watchdog said a third DDoS attack was launched against the website on Tuesday afternoon.
If you like this story, share it with a friend!
You can share this story on social media: