Magnitude 5.9 earthquake strikes offshore Indonesia - USGS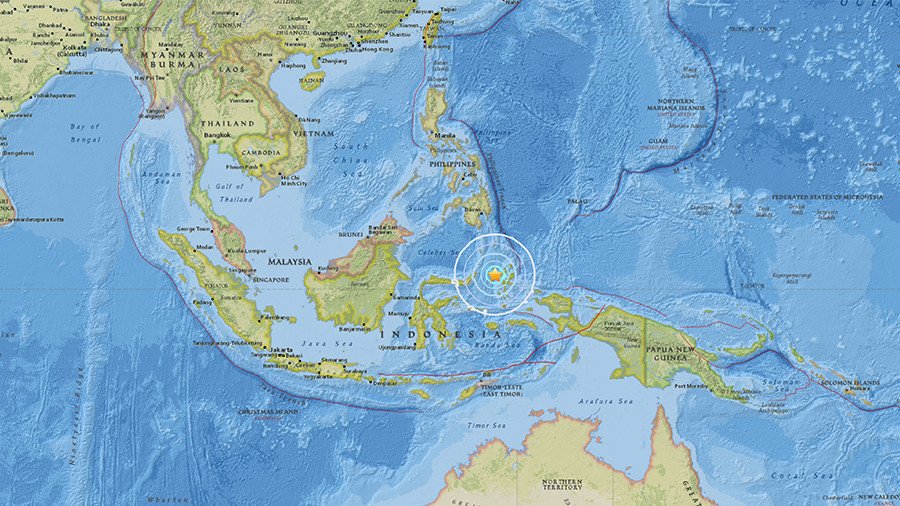 An earthquake measuring 5.9 on the richter scale struck offshore Indonesia in the Moluccas sea at approximately 2:30 am local time (1930 GMT) Monday according to the US Geological Survey (USGS).
The quake struck 53 miles (85.3 km) northwest of Ternate at a depth of 22.7 miles (36.5 km) below the seabed, a relatively shallow depth, making it potentially far more dangerous. No tsunami warning has been issued thus far. The USGS initially reported it as a 6.1 magnitude earthquake before downgrading it to a 5.9 soon after.
Indonesia is the world's fourth most populous country with a total of 291 million people spread across the country's 13 islands. The country is located in a highly seismically active part of the world known as the Pacific Ring of Fire.
A 5.9 earthquake is considered moderate but would cause significant damage had it occurred on land.
Think your friends would be interested? Share this story!
You can share this story on social media: