Final touches: Crimean bridge gets road marking before opening for traffic (PHOTOS, VIDEO)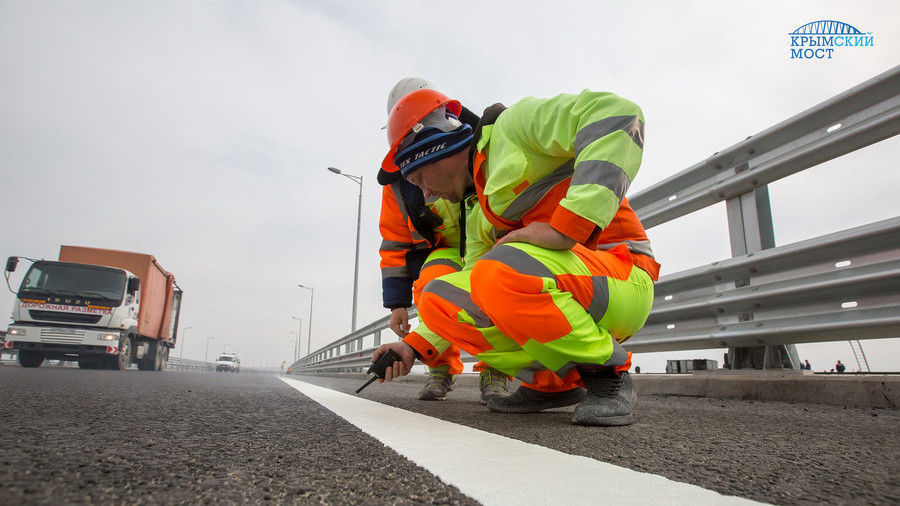 The bridge connecting the Russian mainland with the Crimean Peninsula is about to be opened for traffic. Road workers on Friday were painting marking on the road's surface, preparing it for the grand opening.
The 19-kilometer bridge has two separate parts, one for railroad trains, which is due to be opened next year, and another one for cars, which features a total of four lanes. The road is expected to be opened for light traffic in late April or early May.
On Friday, workers started painting the 117 kilometers of markings the bridge needs. The paint is a special durable plastic with tiny glass beads to better reflect the light. Considering that the bridge would be open day and night, even under foggy conditions, the safety standards were set quite high for all of its elements, including lighting, water-repelling treatment of the surface and the markings.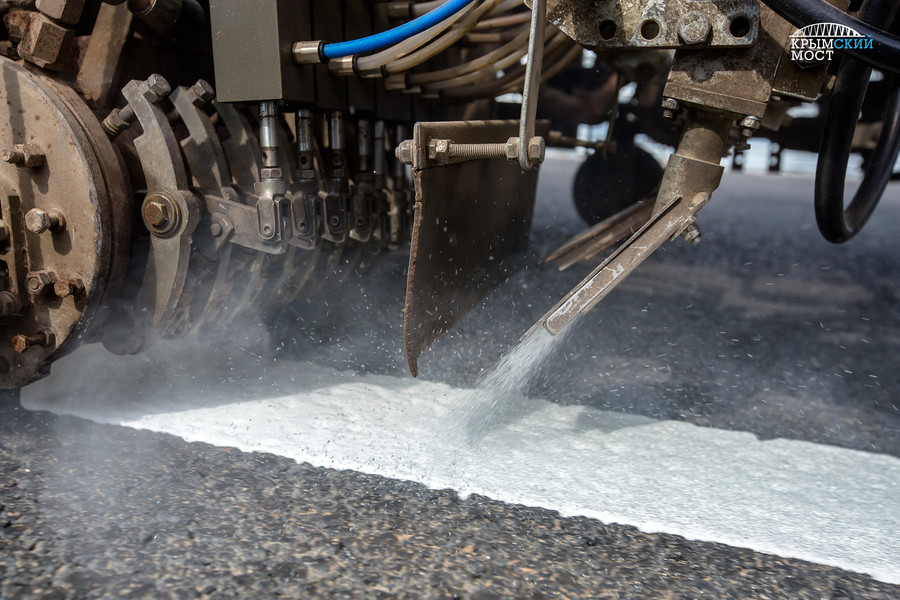 Last week, workers finished fitting windbreaker profiles on the 227-meter-long arch of the automobile part of the bridge, which allows ships to pass under the bridge. With winds in the area that can reach speeds of up to 40 meters per second, reducing lateral pressure on the arch will protect it from stress and deterioration.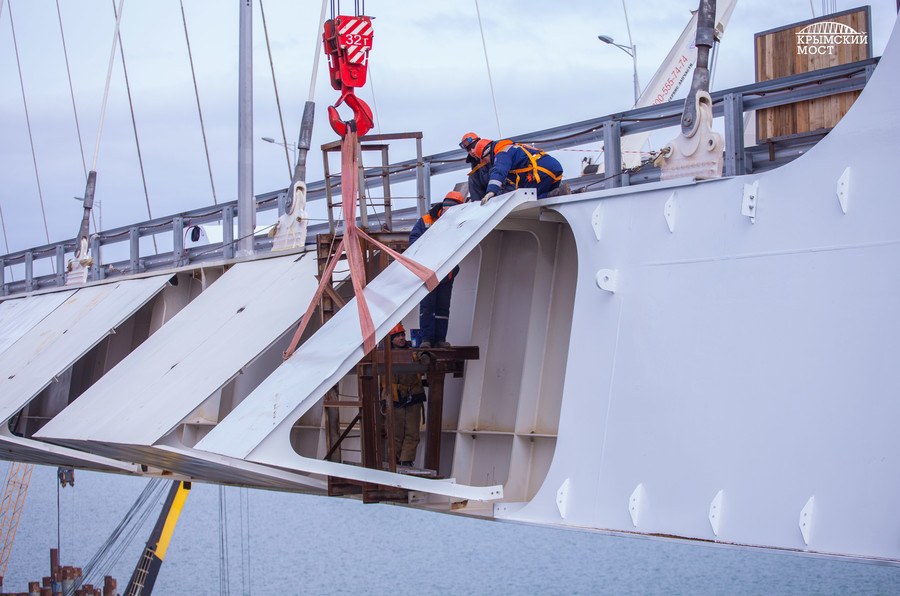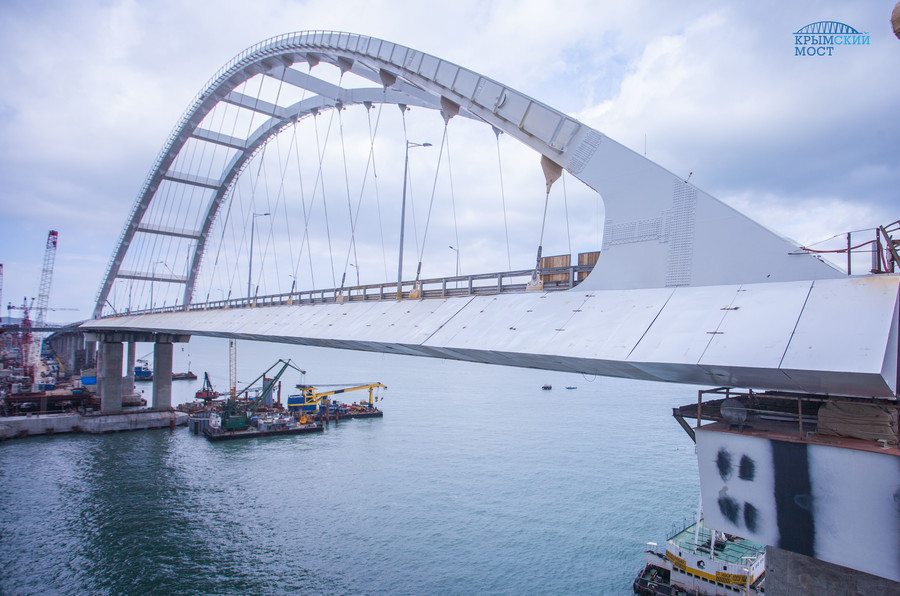 Russia started construction on the bridge in 2015. It is among the largest infrastructure projects in the country and will ensure reliable transportation between mainland Russia and Crimea. The former part of Ukraine voted in a referendum to secede and join Russia in a move not recognized by Kiev. The Ukrainian government has imposed a blockade on Crimea, cutting freshwater and electricity supplies, as well as virtually all travel through its territory.
If you like this story, share it with a friend!
You can share this story on social media: