Billion-dollar deals, Paris Opera, but no Yemen: What's Saudi crown prince's French trip all about?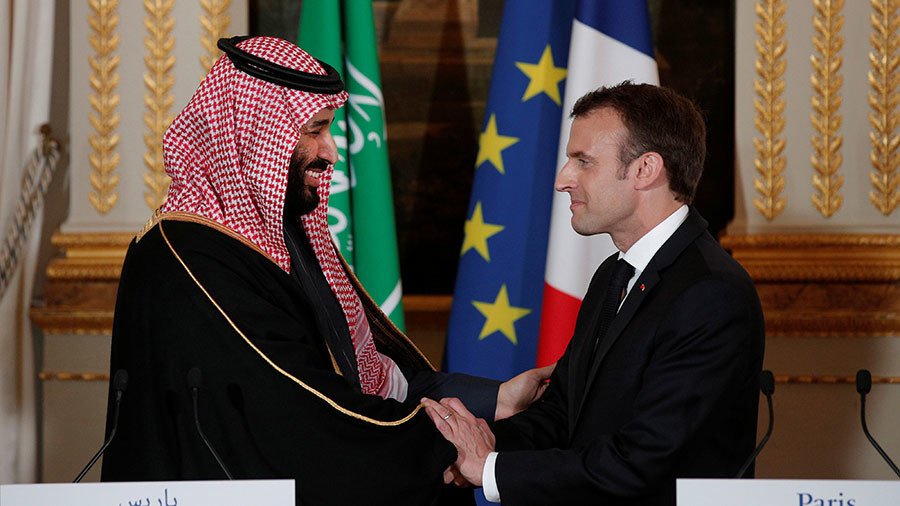 The French leg of the Saudi crown prince's "charm offensive" in the West has mainly involved rubbing shoulders with the business elite, while alleged war atrocities in Yemen have been swept under the carpet.
France was the third stop of Mohammed bin Salman's maiden foreign trip as crown prince of Saudi Arabia, following his visits to the US and UK. Though the ultraconservative country has been repeatedly accused of war crimes in Yemen, French President Emmanuel Macron has appeared cautious to remain on friendly terms with Saudi Arabia – which extended to having dinner with his guest at the Louvre museum.
More than 20 deals were on the menu of the visit, including contracts between French and Saudi companies worth more than $18 billion and discussions about setting up the Paris Opera in Saudi Arabia.
READ MORE: 75% of French oppose arms sales to Saudi Arabia as Yemen war enters 4th year – survey
Despite protesters in Paris struggling to draw attention to the Saudi-led war in Yemen that has already claimed thousands of lives, Macron defended arms sales to the kingdom and appeared merely to voice quiet concern over the situation in the war-ravaged country. Amnesty International activists said they were calling on the French government to stop selling arms and equipment to Riyadh.
Watch RT's report about the Saudi royal's three-day tour which wrapped up on Wednesday.
Think your friends would be interested? Share this story!
You can share this story on social media: