Would you buy an original Nazi war bunker? (VIDEO)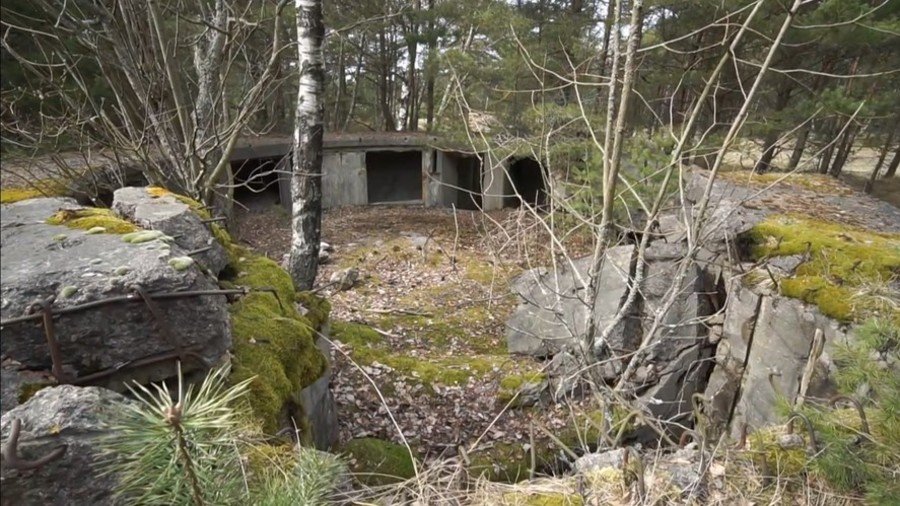 If you fancy getting away from it all in the most extreme sense, this might be just the thing – a former Nazi bunker. Looking like a dystopian film set, nature is gradually reclaiming buildings as undergrowth creeps over concrete.
Set in the forest in Neringa, Lithuania, the tunneled structure was built by German fascists before the outbreak of World War II in 1939.
"After the border guards left the places 25 years ago, no one has done anything there," historian Yuri Melkonov told Ruptly. "There were unsanitary conditions there. I remember that when I went there, everything was abandoned."
READ MORE: Asteroids! WWIII! N. Korea! Military bunkers transformed into survivalist homes in S. Dakota (VIDEO)
The bunker consists of a dozen rooms both under and above ground, a circular arrangement of which can be seen above ground around an opening at the center. The area is overgrown with trees and moss, while the bunker's walls are coated in graffiti.
The complex contains command posts and platforms for anti-aircraft.
Local authorities said the bunker will be sold off in the near future. The Lithuanian government has said it is unable to afford to maintain it, and the hope is that private investors will be able to restore the historical site.
"According to preliminary calculations, in order to adapt an object to an exposition and make attractive visitors, it would take about €1 million," Neringa Mayor Darius Jasaitis told Lietuvos Zinios last week. He added that it could be sold in a public auction.
It will be a while before any visitors can enter the building, however. "In order for tourists to come, [the bunkers] need to be cleaned a bit. Information stands should be put in, guides should be prepared," Melkonov explained.
Think your friends would be interested? Share this story!
You can share this story on social media: