Protests erupt after detention of Catalan independence activist charged with 'terrorism'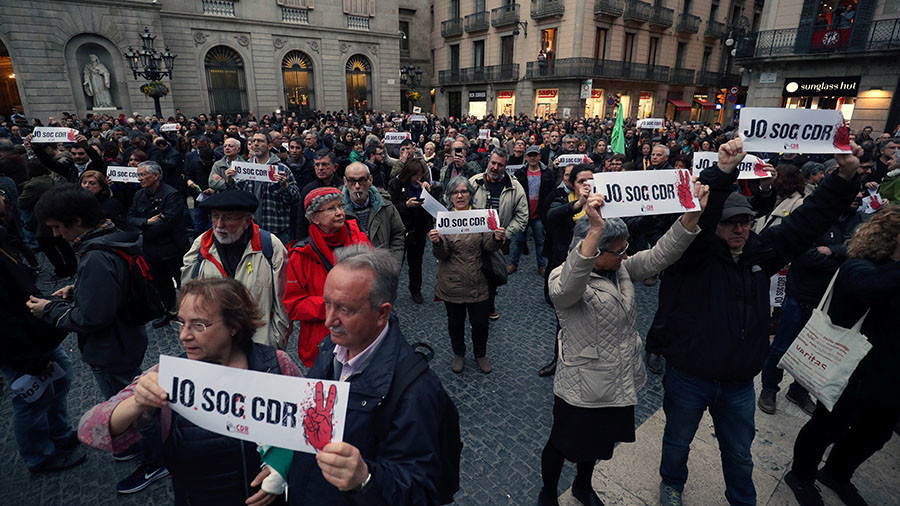 Thousands of demonstrators thronged the streets of Spain to protest against the detention of a female Catalan independence activist on charges of "terrorism" and "rebellion."
Outraged by the arrests, thousands of people took to the streets of Barcelona, Tarragona, Girona and other smaller towns.
It is believed that the detainee is Tamara Carrasco, a senior member of an activist network called Defense Committees of the Republic (CDR). She was arrested by the Civil Guard, Spain's military police unit.
The detained activist was accused of having used social media to broadcast instructions to protesters on how to block roads, cut rail links, and blockade the port of Barcelona during Holy Week in March.
Catalan separatists have faced a strict response from the central government since October 2017, when an independence referendum was held, which was proclaimed to illegal by Madrid.