'We categorically want to avoid confrontation with Russia' – NATO deputy chief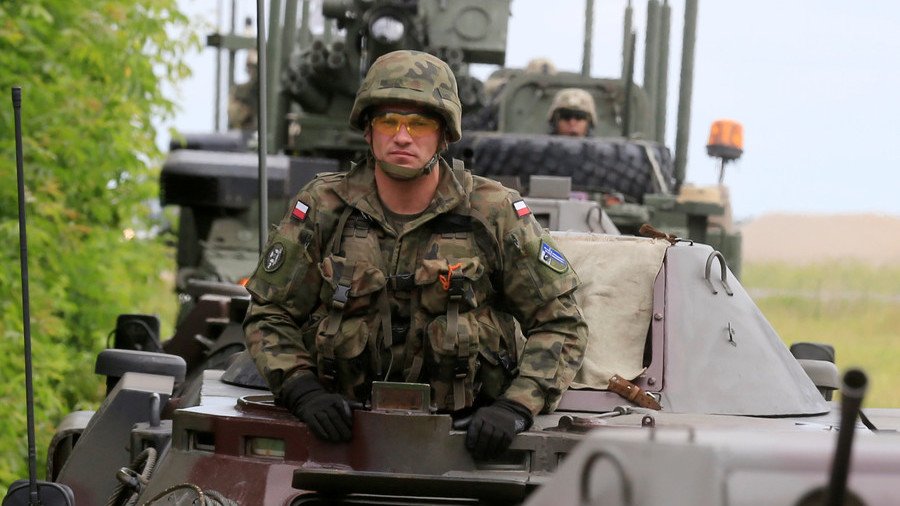 Deputy Secretary General of NATO Rose Gottemoeller says that the Alliance does not wish to face military conflict with Russia, but still blames it for a "troubling pattern of behavior," from Ukraine to Salisbury.
"We would categorically want to avoid a situation where confrontation with Russia is inevitable. And that's exactly what our decision-making is governed by," Gottemoeller told Russian daily Kommersant in an interview published in Russian on Tuesday. However, her message was far from reconciliatory as she went on: "But we can't leave without reply Russia's illegal acts: from the annexation of Crimea, to destabilization in Donbass, to election meddling, or the latest events in the UK."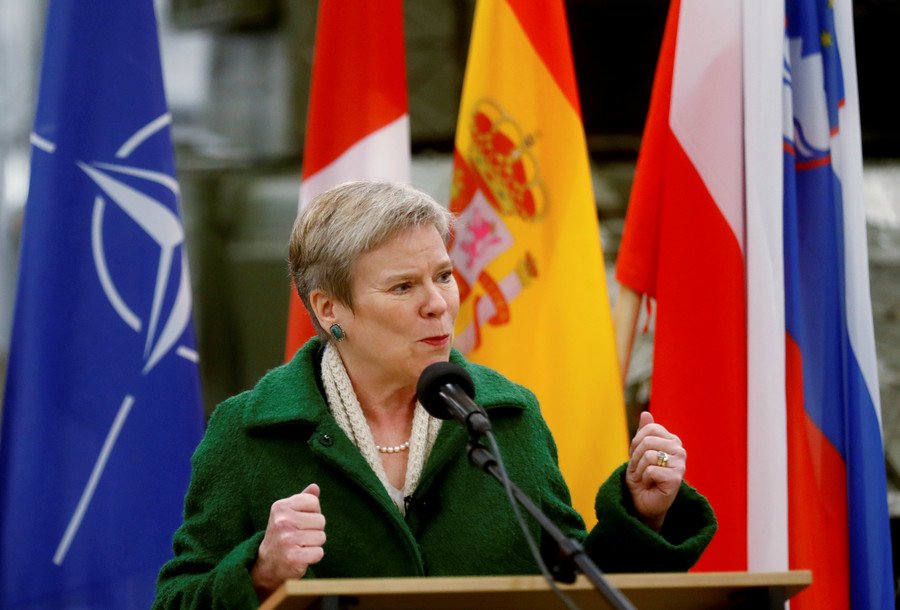 NATO has increased its presence in the Baltics, Poland and the Black Sea area in recent years, increasing its forward force to 40,000 troops. The Alliance is citing Russia's alleged "use of force against its neighbors" in the wake of the 2014 Crimea referendum that resulted in the region's split from Ukraine and reunification with Russia. It is also accusing Moscow of backing the rebellious regions of Lugansk and Donetsk in eastern Ukraine.
Gottemoeller, a US diplomat who has been deputy NATO chief since 2016, says the Alliance response has been "well-calibrated, proportionate and defensive in its nature," but refused to rule out further bolstering of NATO troop numbers in Eastern Europe or deny that Russia remains the group's primary adversary.
Despite Moscow's protestations, Gottemoeller says that NATO "has no reason to doubt" the UK's suggestion that Russia is behind last month's poisoning of former double agent Sergei Skripal in Salisbury. Despite inconclusive chemical test results, the official said that the UK had "other sources of information" to justify accusing Moscow, and added that NATO must "show solidarity and a single position," while also accusing the Russian media of "running a propaganda campaign."
Amid a growing risk of direct confrontation between Russian and NATO forces in Syria, Gottemoeller expressed hope that scheduled talks involving Russia's Chief of Staff Valery Gerasimov and Europe's Supreme Allied Commander Curtis Scaparrotti would aid "transparency, predictability, and help prevent incidents."
You can share this story on social media: