White Aussie behind fake Black Lives Matter Facebook page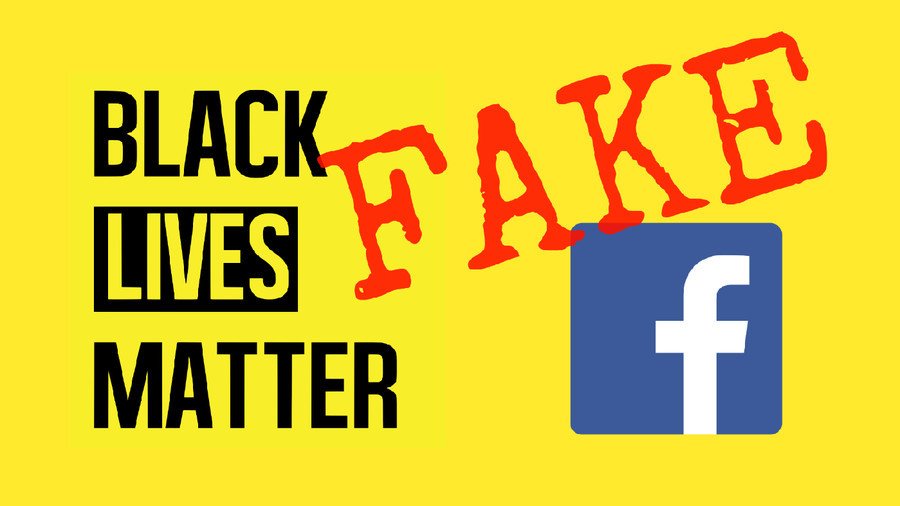 The biggest Black Lives Matter page on Facebook has been revealed to be fake. The page solicited more than US$100,000 in donations and is tied to a white Australian man.
The Facebook page, which has double the number of followers of the authentic Black Lives Matter page, had brought in major cash donations, some of which were transferred to Australian bank accounts, ABC News reports. The Black Lives Matter Facebook page had close to 700,000 followers and was set up in 2016. Meanwhile, the movement's official page has 320,000 followers.
Ian MacKay, a high-ranking official from National Union of Workers (NUW) in Australia has been suspended from his post, along with another organizer, after being linked to the page. RT.com has reached out to the NUW for comment.
A number of fundraising campaigns tied to the the Facebook page were suspended after CNN contacted Patreon and PayPal for comment. Facebook, however, said the page didn't violate its community standards and the page was suspended weeks later only after the account of the page administrator, 'BP Parker', was also suspended for being fake.
This, however, was months after one of the co-founders of the real Black Lives Matter movement, Patrisse Cullors, contacted Facebook about removing the page. "We told fb over and over again to shut that sh*t down. And it wouldn't," Cullors wrote on Twitter. "Glad it's down now."
Mackay's ties to the page were first uncovered by freelance journalist Jeremy Massler in December. When Massler reached out to Mackay, the 'Donate' button was removed from the Facebook page and a number of its posts were deleted, along with some DonorBox campaigns. The page was also briefly deactivated.
Mackay reportedly registered a number of websites related to black rights, including blackpowerfist.com – to which the Facebook page was often linked. The page also shared a number of fundraising campaigns for the movement, which called on people to donate to the cause so it could promote its message, create courses to educate people on civil rights and support hate crime victims.
A Facebook group called Black Lives Matter has also been tied to the same people. It has 40,000 members, making it the biggest group associated with the movement. BP Parker and Steve Parks were listed as administrators of this group.
"We investigated this situation as soon as it was brought to our attention, and disabled the page admin for maintaining multiple profiles on the platform," a Facebook spokesperson told ABC. Facebook didn't comment when asked whether the page bought ads to boost its page.
The news comes as Facebook founder Mark Zuckerberg prepares to testify before Congress this week over the Cambridge Analytica data harvesting scandal. The company has faced anger over its failure to protect users' privacy. It has also been accused of failing to counter 'fake news,' and recently drew condemnation after it emerged that messages sent by Zuckerberg had been deleted from users' inboxes.
Australian Prime Minister Malcolm Turnbull said he was aware of the "serious allegations," and said, "I haven't seen the details of that report, but any sort of dishonesty or fraud of the kind that's alleged is wrong — it would be illegal."
The Black Lives Matter movement was sparked in 2013, after the acquittal of George Zimmerman, who fatally shot unarmed black teenager Trayvon Martin in Florida.
Think your friends would be interested? Share this story!
You can share this story on social media: