Islamic State in Syria completely defeated – Putin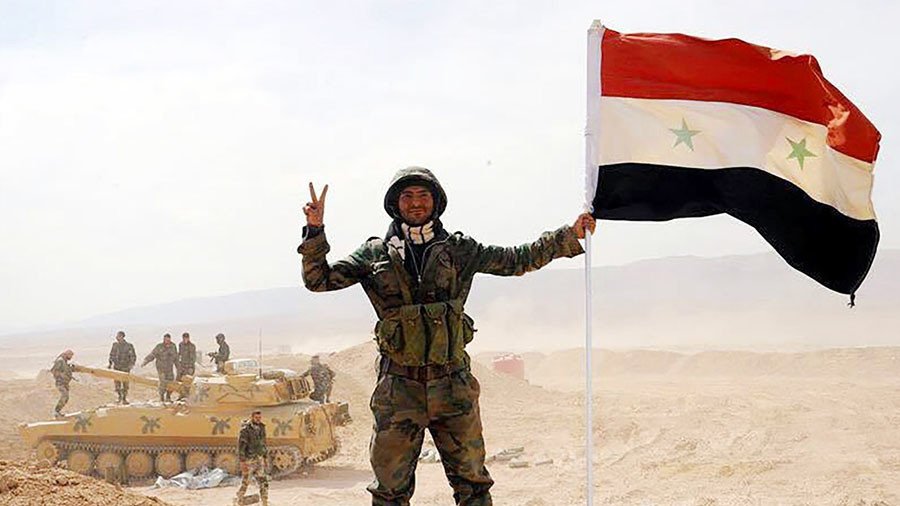 Islamic State (IS, formerly ISIS) in Syria has been completely defeated, Russian President Vladimir Putin said. However, it retains its destructive potential and can attack in different regions across the globe, he added.
"Despite its military defeat, this terrorist group [IS] retains its significant destructive potential, it can change its tactics and launch attacks in different countries and regions in the world," President Putin said in a statement addressed to members of the Moscow Conference on International Security.
Other extremist groups also present a big threat to the world, according to the Russian leader.
Putin stressed that it is now necessary to think about new forms of "multilateral cooperation." It would allow the parties "to consolidate the success" achieved in the fight against terrorism and "to prevent the further spread of this threat."
READ MORE: 'Not proxy': Lavrov says US, British, French special forces 'directly involved' in Syria war
The Russian air campaign supporting counterterrorism efforts by the Syrian government lasted from September 2015 to December 2017. During that time, around 60,000 militants were eliminated, according to the Russian Defense Ministry.
Think your friends would be interested? Share this story!
You can share this story on social media: