Putin: OPCW meeting could put full stop to Russia-blaming in Skripal case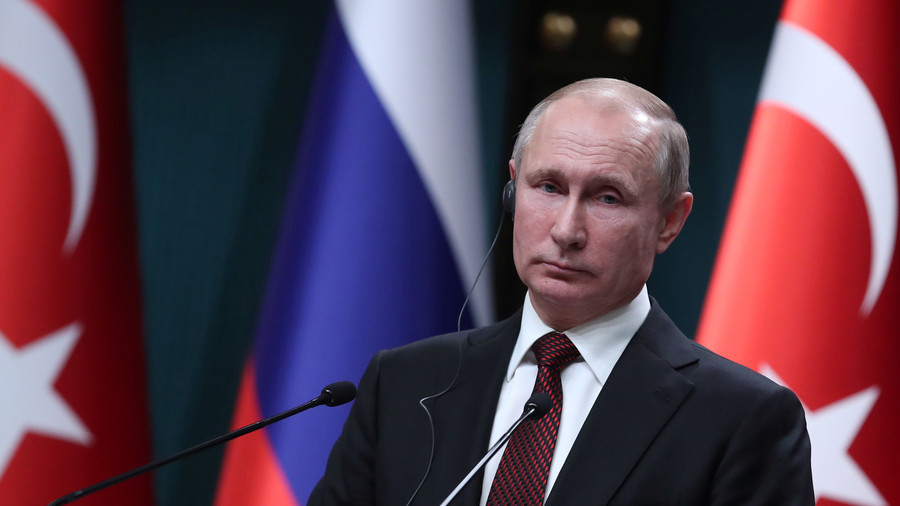 Russian President Putin said he hopes the upcoming UN chemical watchdog meeting will put to rest the UK's accusations against Russia in the Skripal poisoning case, adding that 20 other countries could produce the nerve agent used.
"Tomorrow we convene a session of the Executive Council of the Organization for the Prohibition of Chemical Weapons in order to sort out this situation in detail. We have prepared at least 20 questions for discussion. We hope that this discussion will put an end to this issue," Putin said in Ankara, where he held a joint press conference with Turkish President Recep Tayyip Erdogan.
In a rare comment on the case, in which the UK is accusing Moscow of poisoning former double agent Sergei Skripal and his daughter Yulia with a military-grade nerve agent, Putin said he was baffled by how quickly the incident turned into a full-blown attack on Russia.
"It's surprising how quickly an anti-Russian campaign unfolded," Putin said. The UK government made its first accusations against Moscow within hours of the poisoning, and within days it began deploying sanctions and diplomatic expulsions based on allegations that it was "highly likely" that Russia was involved. London demands that Moscow admits its guilt, but investigators are yet to draw any definitive conclusions or produce proof pointing to Russian involvement.
"As you know, I learned about the incident from media reports," Putin said. "I would only like to add that according to international experts, about 20 countries around the world are able to produce similar nerve agents."
Earlier the Russian Foreign Ministry published a list of 13 questions for the OPCW, focusing on its interactions with UK investigators in the Skripal case, the process of sample collection at the scene of the poisoning, and France's involvement in the probe. Questions concerning the probe have also been handed to the UK and France. Moscow maintains that the entire Skripal case has been a false flag operation against Russia.
Russia has launched its own criminal investigation into the poisoning. "We want to be allowed to participate in the investigation and we are counting on receiving the respective materials, since it involves Russian citizens," Putin said.
Kremlin spokesman Dmitry Peskov on Tuesday told media he expects London to eventually apologize for its baseless allegations against Russia. He cited the fresh admission by Porton Down chemical lab's chief that the nerve agent could not be traced back to Russia, as a "strong argument" against the "insane accusations" made by British Prime Minister Theresa May and Foreign Secretary Boris Johnson.
Think your friends would be interested? Share this story!
You can share this story on social media: