Moscow won't accept probe into Skripal case if Russian specialists won't take part – envoy to OPCW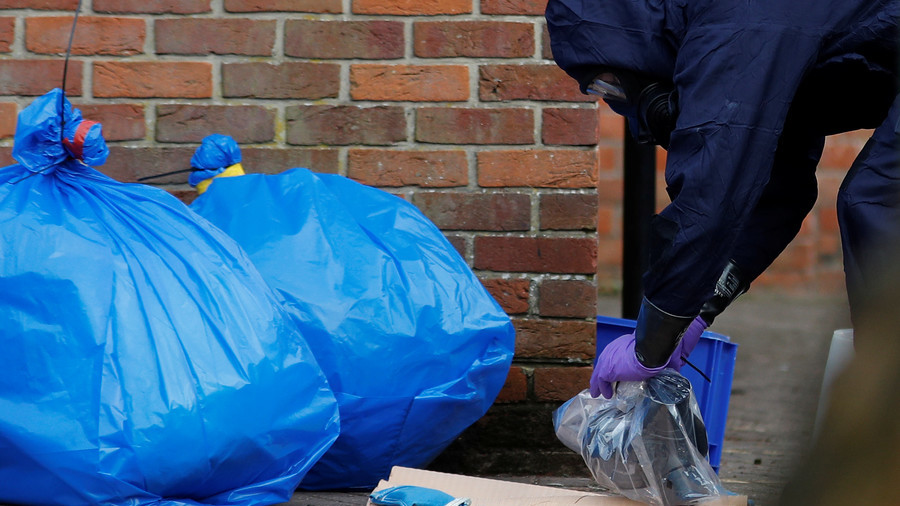 Moscow advocates an open and transparent investigation of the Salisbury incident, Russia's envoy to OPCW has said. If Russian experts are barred from taking part in it, any results of the probe will be rejected, he warned.
"Our position is clear. We advocate a comprehensive, open and unbiased investigation. Russia is ready for it, and our experts are ready to participate in such work," Russia's permanent representative to the Organization for the Prohibition of Chemical Weapons (OPCW) Alexander Shulgin told VGTRK's '60 minutes' program on Monday.
The OPCW experts have already collected samples in the British town of Salisbury, where former double agent Sergei Skripal and his daughter, Yulia, were found in critical condition on March 4. Russian specialists were barred from participating in the OPCW's work on the site, according to Shulgin.
"The samples are being analyzed in two OPCW-certified laboratories. The findings will be known at the end of this or the beginning of the next week," the official said.
Moscow has urged the OPCW to provide the information on the experts' findings in Salisbury, but the call was rejected. The organization cited the UK's unwillingness to deal with Moscow as a reason to do so, Shulgin said.
"We've asked the technical secretary of the OPCW if they would be willing to share information about the work conducted by the experts in England. The Technical Secretary replied that this is possible only with the prior consent of the British," the official stated, adding that Russian lawyers assessed that stance as invalid, and an objection has been filed to the OPCW.
The OPCW's mandate is limited only to establishing the chemical composition of the samples collected, the experts will not provide any conclusions on the Skripal incident itself. If Russian experts will be denied the right to partake in the OPCW probe, Moscow will reject its findings, despite the results, Shulgin warned.
Many politicians, including some Western ones, understand the explosive situation around the Skripal incident, and Moscow insists on an impartial and OPCW-supervised probe into it, the official stressed. "That's why we've convened an extraordinary special session of the organization on April 4. We're making yet another attempt to get the situation out of the deadlock, where the British led it," Shulgin said.
Like this story? Share it with a friend!
You can share this story on social media: